ZUCCHINI PICKLES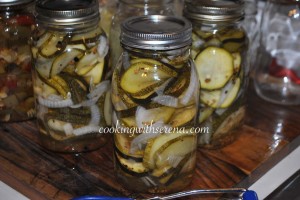 yield 3 quarts (can double recipe)
zucchini sliced into small to medium rounds, about 8 cups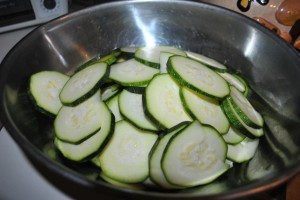 (If your zucchinis are large like mine you can slice the narrow end and the fat middles save and  use in another recipe)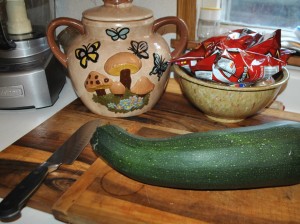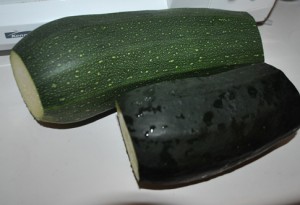 get 1 – 2 large onions. Peel and quarter like so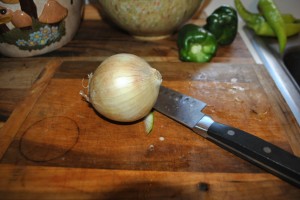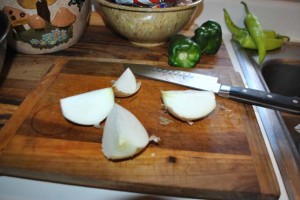 now slice onions and add to zucchini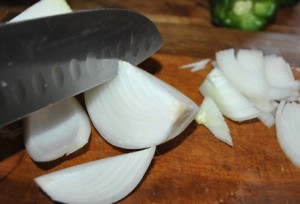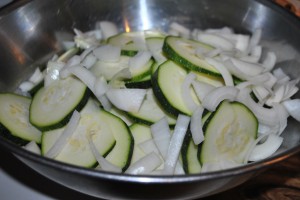 Sprinkle 1/4 cup canning salt over top of zucchini and onion.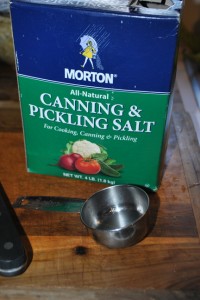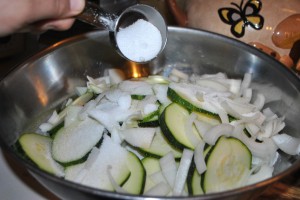 add cold water to cover.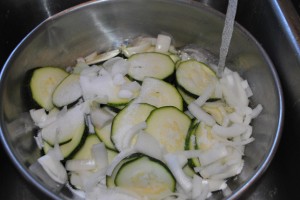 Put plate on top to keep zucchini and onions down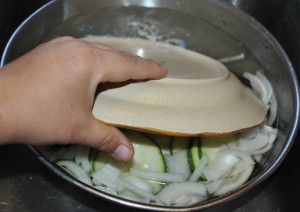 let set in salt brine for 2 hours.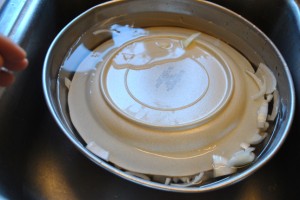 Now time is up drain and rinse twice.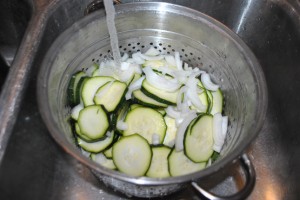 Now take a sauce pot and combine 5 cups white vinegar,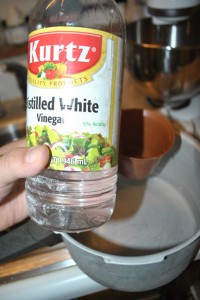 5 cups sugar,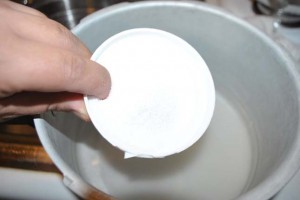 2 tsp celery salt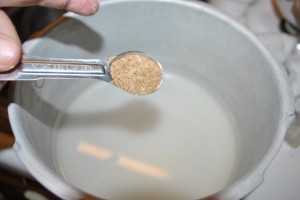 3 tsp pickling spice – OR (1 1/2 tsp turmeric, and 2 1/2 tsp mustard seed)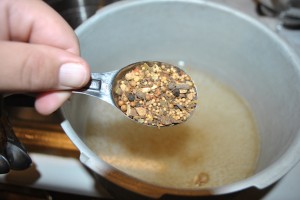 bring to a boil.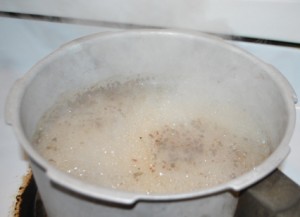 Pour vinegar mixture over zucchini and onion. Let stand 2  hours.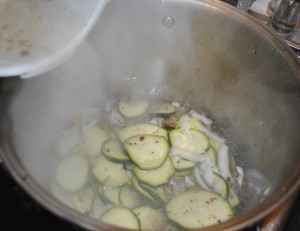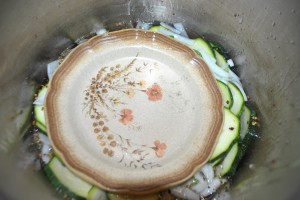 Now time is up and you will bring the whole mixture to a boil. reduce heat and simmer 5 minutes,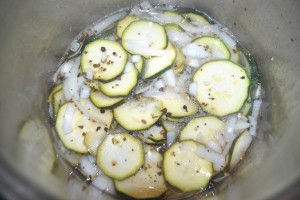 while you prepare your hot  clean jars. This recipe makes 3 quarts, you can put them into pints if you wish, also  you can double this recipe and use 6 quarts if you wish.
Now ladle your mixture into the hot jars leaving 1/4 inch headspace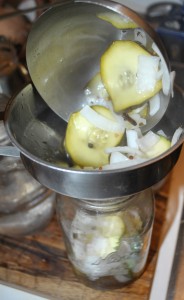 and you will remove air bubbles with a long case  knife or wooden spoon handle. Wipe rims dry and put on your hot caps and lids. Put in hot water bath to process in boiling water for 15 minutes total.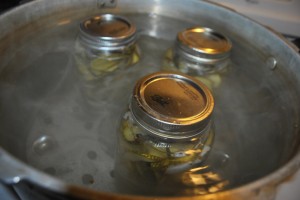 Take out and let set on wooden board till they "pop" once popped you know they are sealed. Let sit till morning and label the tops with date.