ZUCCHINI PARTY RELISH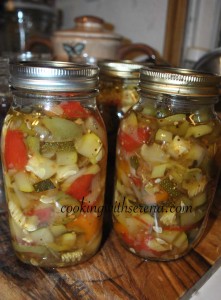 makes 3 quart size jars..  (double recipe to make 6-7 quarts)
start out with fresh firm zucchini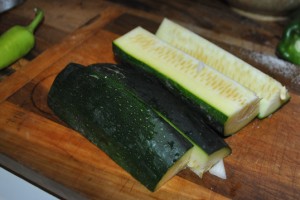 keep peelings on
Chunk up your zucchini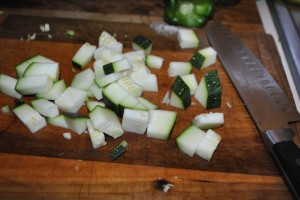 you need about 10 cups of it measured out into your bowl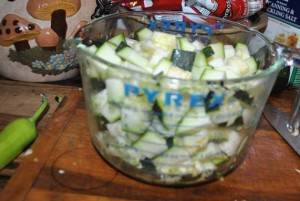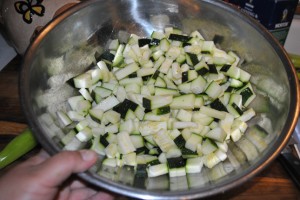 Now take a large onion and chop up.. I just used my food processor and chunked it up with a few pulses.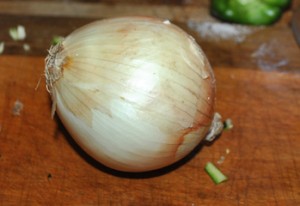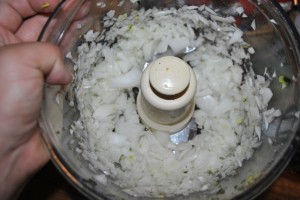 Now just take your onion and mix with your zucchini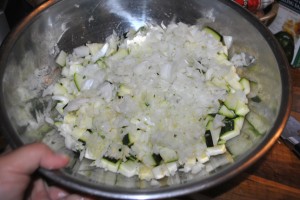 Take two or three large  banana peppers  and hull out seeds
then chop and add to your mix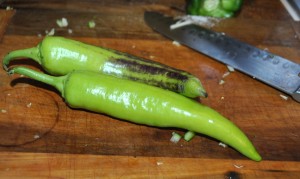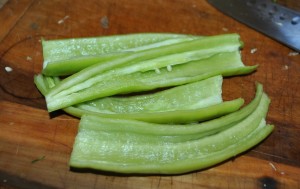 Now take your bell pepper 2 Green And  2 red and cut off tops and hull out seeds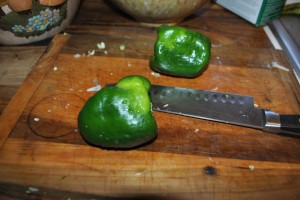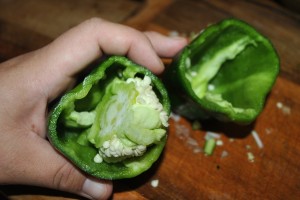 Slice into strips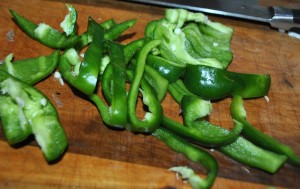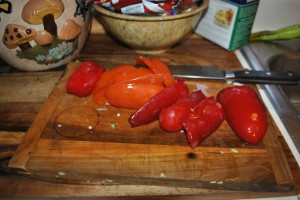 Add to the zucchini Bowl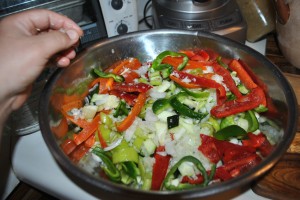 Now you will add your canning salt 1/4 cup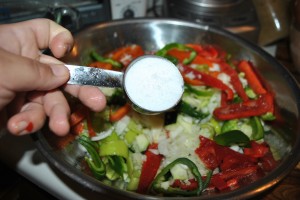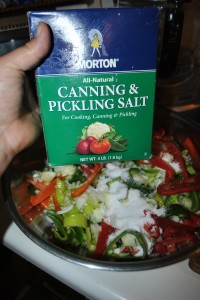 Cover with cold water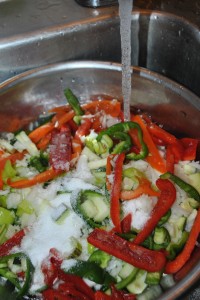 Add plate to hold down the veggies into the water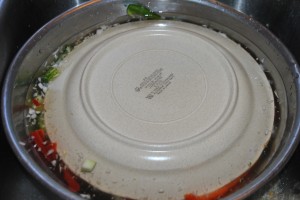 Let it sit for 2 hours in the salt brine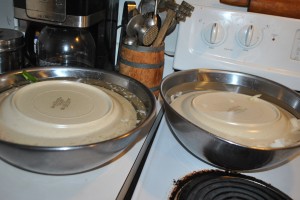 Now it is time to rinse after the 2 hours of soaking is over and transfer to large stock pot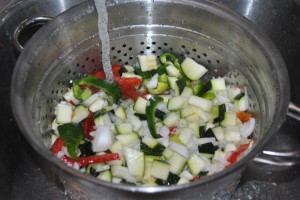 now pour in about 4 cups of apple cider vinegar.. enough to cover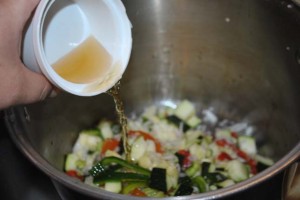 Now add 2 tsp celery seed.. I added celery salt today as I was out of celery seed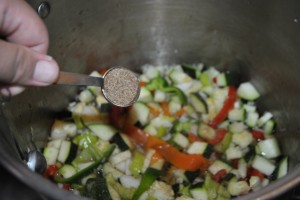 add your sugar now  (about 2-3 cups)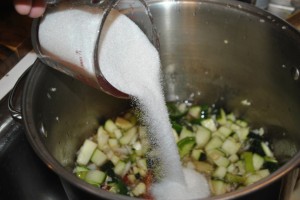 add 3 tsp pickling spice OR ( you ca add 1 tsp mustard seed only)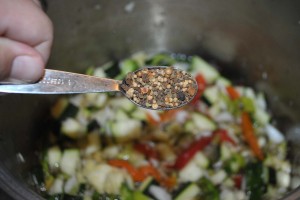 Bring to a boil on stove top and let simmer for 10 minutes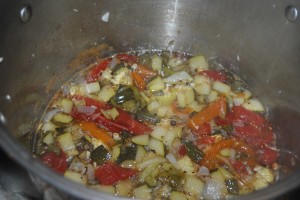 add a shake of black pepper
a tsp of crushed red pepper flakes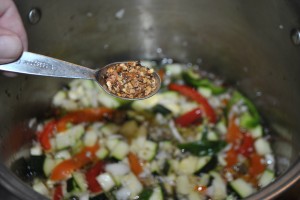 Pack hot relish into hot steralized jars then pour over with vinegar juice, leaving 1/4 inch head space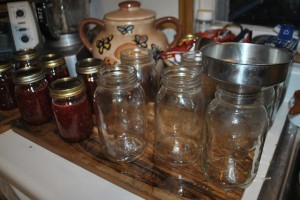 Remove air bubbles and place lids and rings.. Process in boiling water bath canner for 10 minutes.