I made hot wings to go with the salad.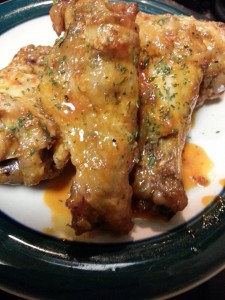 Bottle of hot sauce.
Stick of butter.
Pkg of wishbone Italian dressing.
A little catsup and heat this up in a pan and coat the baked wings.
Sybil Davis

Serena Adkins Ellison I like Red Rooster or Franks. Tabasco is a little too hot for me. I use Sriracha also for a little heat.