SERENA'S JAM APPLE COBBLER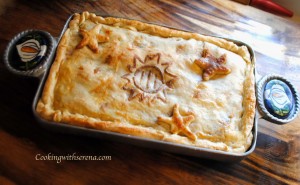 grabbed 4 quart frozen apples from last summer that I had in a gallon freezer bag
threw it in the crock pot on high put on lid and left it alone until they were tender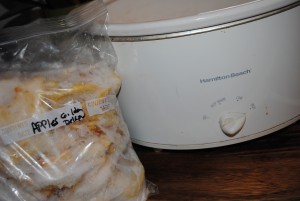 Add 1 cup of Strawberry Jam/Jelly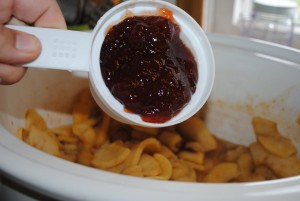 1 cup  Sugar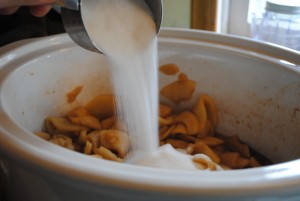 3/4 cup Packed  Brown Sugar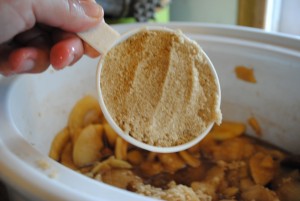 4 Tbsp  Self Rising Flour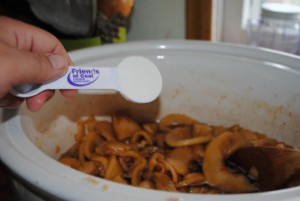 1/4  tsp nutmeg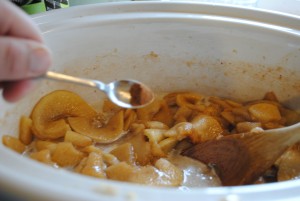 1 tsp cinnamon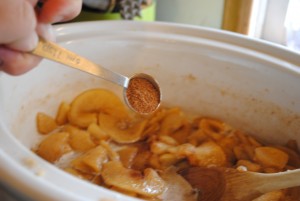 in cup add 3 Tbsp Cornstartch and 3 Tbsp water and mix with fork till smooth.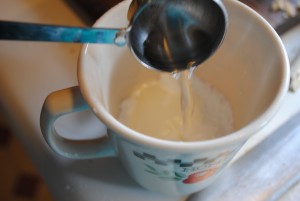 Pour cornstarch mixture into the crock pot and stir. ..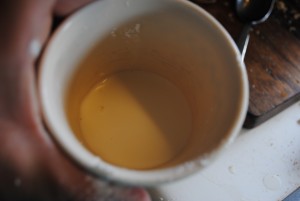 Put on lid and let cook till very thick.. not long.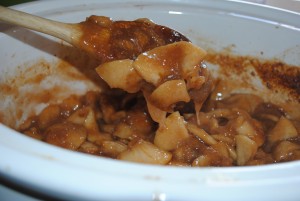 roll out pie crust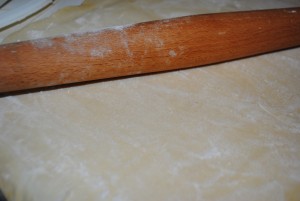 Take your dish, spray with bakers joy and put your rolled out pie crust inside..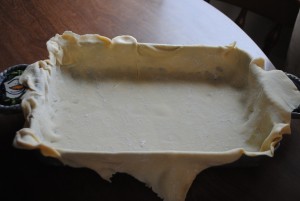 ladle your jam apple mixture into the dish and dot with butter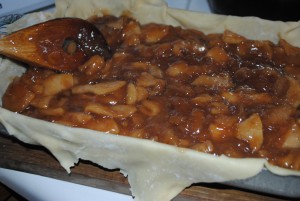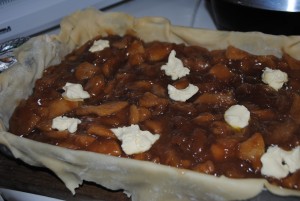 for your top pie crust.. after you roll out just take any type of stencil.. elaborate or simple.. and place on center of your pie crust.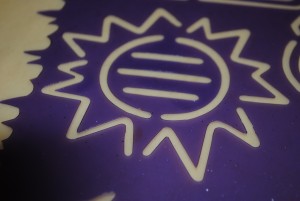 Take some beaten egg white.. brush lightly over the stencil.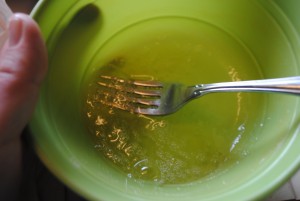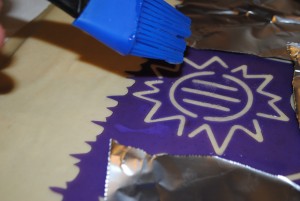 Carefully sprinkle sugar cinnamon mixture over top..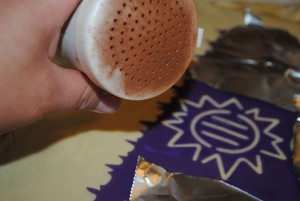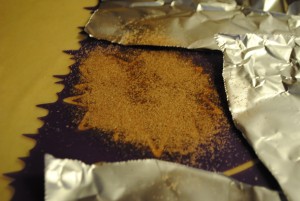 Now take rolling pin ad lightly roll over pattern.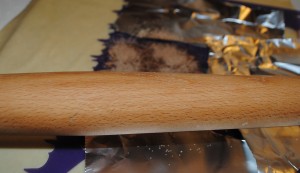 Gently pull up stencil without disturbing pattern.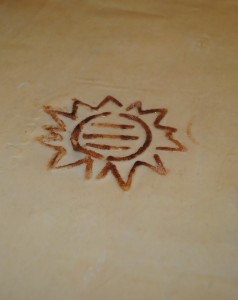 Put your crust onto your cobbler and simply roll edges under, tucking in as you go.
Take leftover dough and cut out patterns if you desire Brush entire surface with leftover egg wash, staying away from stenciled area…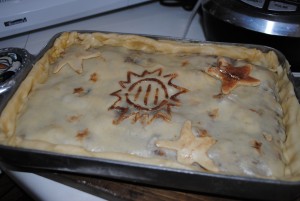 Bake in oven at 350 degrees for 35  minutes..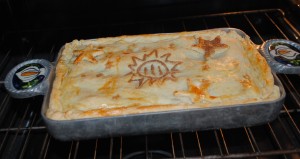 let set for 10-20 minutes before cutting or will be runny..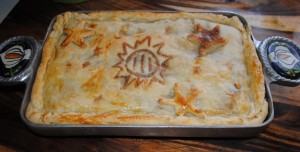 serve warm with vanilla ice cream.