"PAUL'S BACON WRAPPED SMOKED VENISON"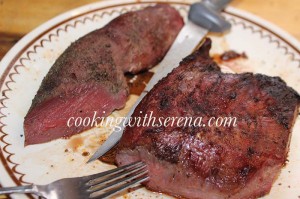 Submitted By Paul Ellison
The venison made this way is absolutely AMAZING!!! We eat our deer many different ways… this way here MOST reminds me of eating Roast Beef!!!! You will love it!
Ingredients
I used a Back strap and a half a ham (back leg) from my deer
1 Pack bacon
Bacon Grease
Brine of Salt and Sugar – (1 gallon of water, add salt till you can taste salt in water pretty good. About a cup 1/2 or so of sugar .. no measurements needed really)
Ingredients for a  Simple Rubs- we did two for our meat cuts (we used Salt Pepper garlic powder equal quantities for first rub) (2nd rub Mcormicks BBQ seasoning )
Directions
Soak your meat in brine overnight
get meat out of water next day.. drain off well.. pat down with paper towel
(Note I had fried bacon that morning for breakfast and I saved my bacon grease for this  next part )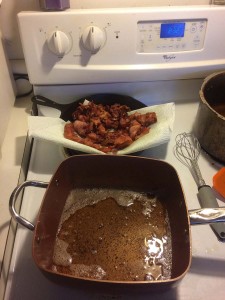 Next using an injector, inject bacon grease into the meats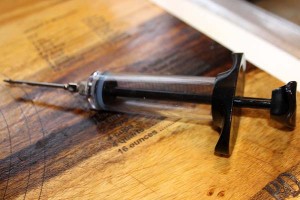 Now time for your rubs.. called a rub because you rub it in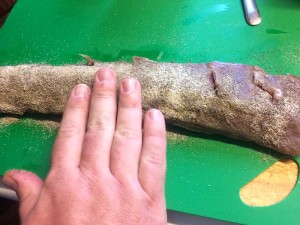 Now lay out bacon strip by strip .. set meat on top and wrap meat with bacon.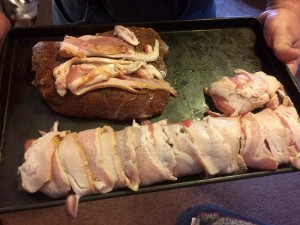 Have a fire built in  side box smoker already using Characol and hickory chips  ( Appewood best if you have it)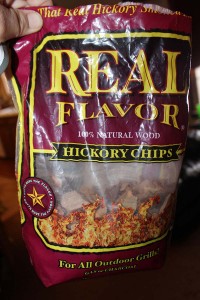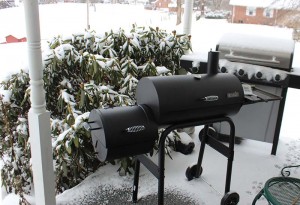 Stabilize grill, let heat up to around 200 then stabilize the heat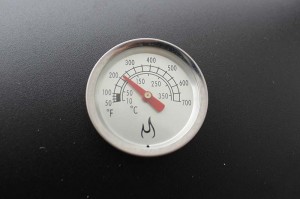 then put your meat on.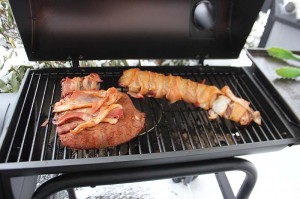 Shut lid and let smoke at 200 for about 3 1/2 hours .. low and slow.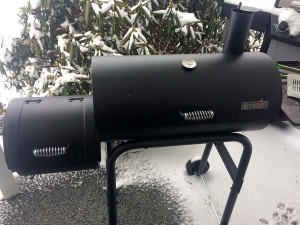 Start watching temp of meat towards end with meat thermometer.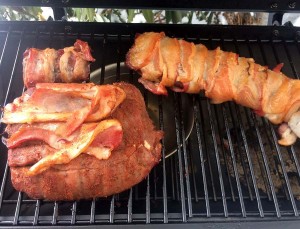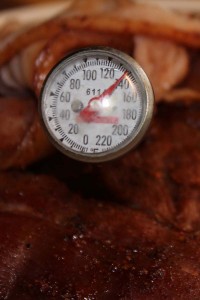 can remove  meat from 135 to 155 depending on how you like your meat.Rare Medium Rare ect.. REMEMBER Venison is very lean the red does not mean it's not done.. just use meat thermometer …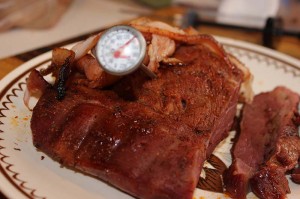 Oh and if possible let rest when off grill before cutting..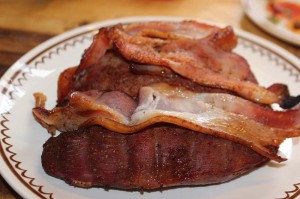 Enjoy.. TENDER and DELICIOUS .. tastes JUST like Real Roast Beef.. in my opinion..
Enjoy with a salad and some vinaigrette or with a baked potato.. so good