CHICKEN PICCATA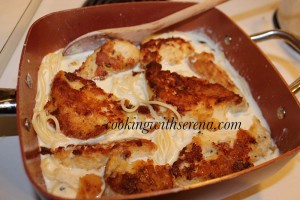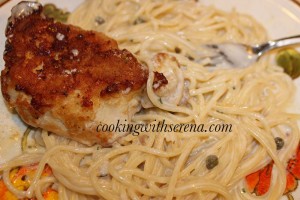 First mix together in a small bowl these dry ingredients..
4 Tbsp self rising flour
pepper
crushed basil
1/3 cup grated parmesan cheese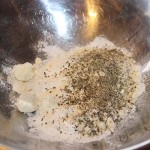 4 -5 chicken skinless chicken breasts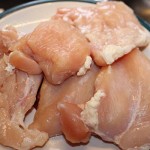 dredge  your chicken in the flour and shake well..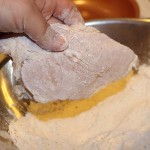 place into skillet that has been heated with a little olive oil and a little tab of butter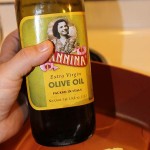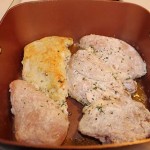 at this point make sure to boil your pasta so it will be ready when your done with your sauce…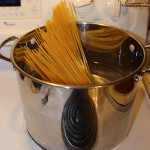 Let  chicken brown on both sides slowly over medium heat until the chicken is cooked through totally.. if thick you may want to cut a piece to make sure it's done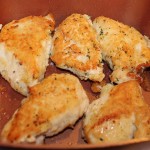 .. once done put it to the side for later on a plate and using same skillet we will make sauce.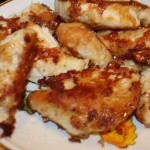 To make the sauce you want to add about 2 minced garlic cloves to your pan, you may need to add a little olive oil or you may not.. I didn't.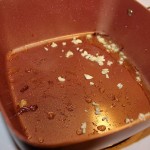 Heat garlic, stirring with wooden spoon just barely and then add in your chicken broth. .. about 2 cups.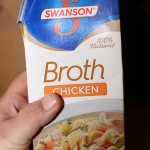 Next add in 1 cup 2% milk or heavy cream if you wish.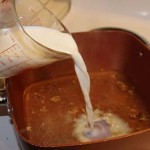 Then 3/4 cups parmesan cheese.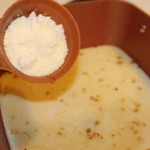 Stir well. You will have a cup with 1 tbsp water and 1 tbsp cornstarch mixed well with fork …pour that into your boiling sauce.
stir.. it will thicken.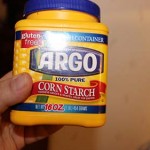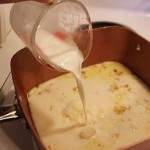 Traditionally you are done..
but I think it's a little bitter and needs more creaminess so I add  one 8 oz block of Neufchatel Cheese and use whisk to incorporate it into the sauce…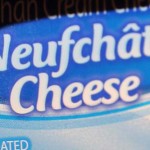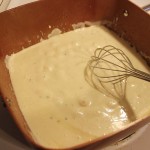 Add 2 Tbsp Imported Capers  and 1 tsp lemon juice or one squeeze of  real lemon  and a little parsley flakes  to finish it off.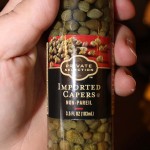 Ladle out Spaghetti noodles straight into your sauce and toss.. add chicken on top and enjoy