HOT MILK CAKE (Cassata di Latte) WITH HOMEMADE STRAWBERRY GLAZE

HOT MILK CAKE (Cassata di Latte)  With Homemade Strawberry Glaze
a lite and delicious Italian Ring Cake.. dusted with powdered sugar and my own strawberry glaze over top..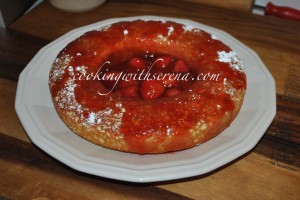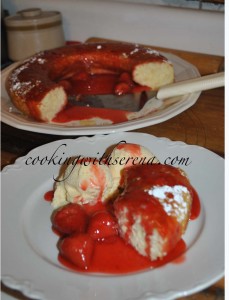 1 cup flour, sifted
3 eggs beaten thick
2 tsp lemon juice
1 tsp baking powder
1 cup sugar
6 tbsp hot milk (1/3 cup)
Directions.. start with your room temp eggs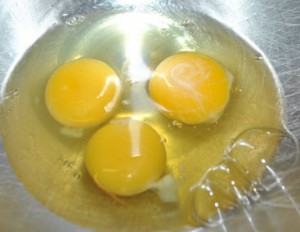 Beat eggs about 10 minutes until thick.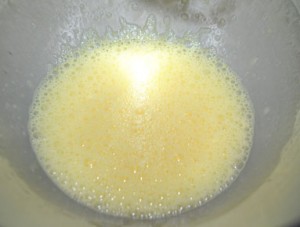 Gradually add sugar.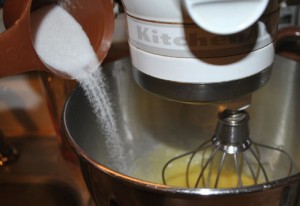 add lemon juice flour and baking powder slowly as you mix till smooth.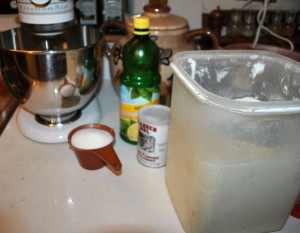 Add in hot milk last.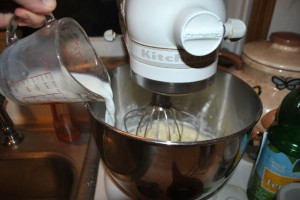 Turn into a prepared tube/ring pan.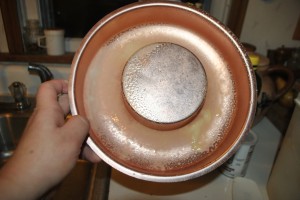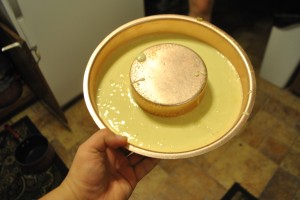 Bake in moderate oven (350) for 25-30 minutes. Remove from oven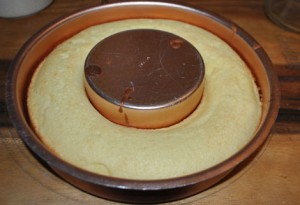 and invert onto plate, let cool.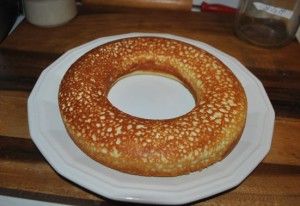 Sift powdered  sugar over cake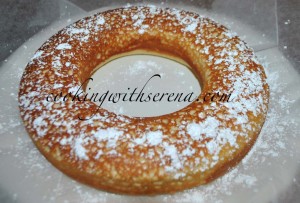 Enjoy..
Note: I put my homemade strawberry glaze over top.. I make it then let it cool in freezer.. then once cooled put over cake..
click here for my homemade strawberry glaze recipe