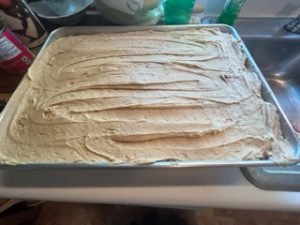 MAPLE BUTTER ICING 
2 sticks softened butter
mix butter with 2 cups creamy jiffy peanut butter till smooth.
add 4 cups of powdered sugar and mix well add in a little milk and about a tsp vanilla. Pour in some maple syrup or pancake syrup. (taste) adjust and mix till creamy.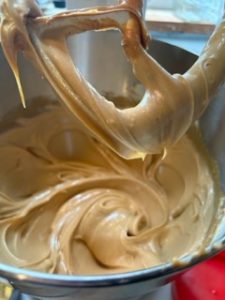 You can use any kind of cake for this recipe.. vanilla chocolate ect…for this sheet cake I had a homemade cake made for VBS and it tasted really salty.. 😳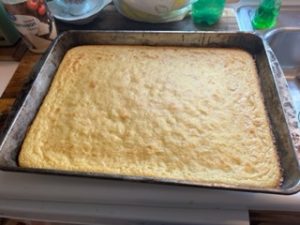 I don't know what happened if my milk was soured and I didn't realize but I wasn't serving it to anyone so I trashed it and realized I was out of butter and milk so at that point I definitely wasn't ready to run to the store so I used what I had.. I knew I had oil and I had water so I could use a box cake mix problem was I was doing a sheet pan and the only thing I had was Duncan Hines lemon and chocolate.. which would not have been my choice to combine  😂.. but I said hey we can work with this.. and so I made them and mixed them together added a touch of pancake syrup to the batter and poured her in …
When done I poked holes in the cake and filled the holes with sweetened condensed milk ( I did not want to use the whole can just enough to unify the cake)  let it completely cool!
Finally add your Maple Butter Icing
the cake turned out to be better than before so my mistake may be permanent.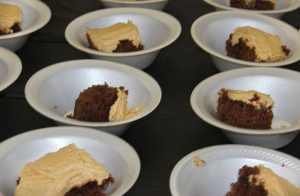 October 2023
M
T
W
T
F
S
S
« Sep
1
2
3
4
5
6
7
8
9
10
11
12
13
14
15
16
17
18
19
20
21
22
23
24
25
26
27
28
29
30
31