BEANLESS FRITO CASSEROLE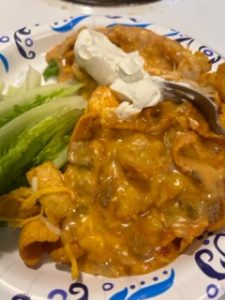 Brown 1 – 2 lbs lean ground beef with a small chopped onion and some chopped green pepper in a couple tbsp vegetable oil in an iron skillet. Salt and pepper.
Add Tones taco seasoning liberally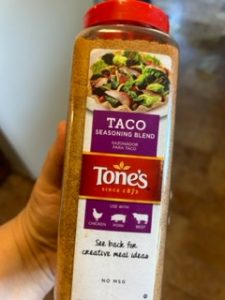 Add 1 cup chunky mild taco salsa.
add 1 cup of water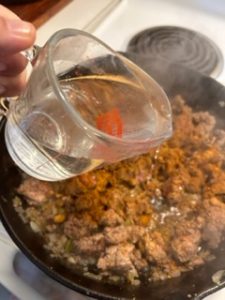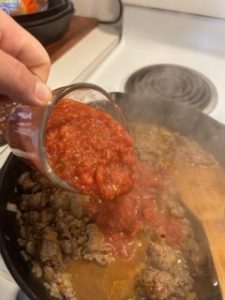 add 1 can of cream style corn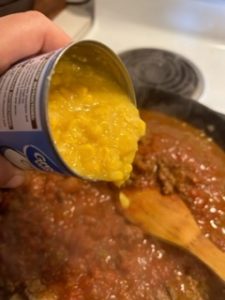 Transfer to casserole dish
Take half of a block of Velveeta Cheese and randomly  place over casserole..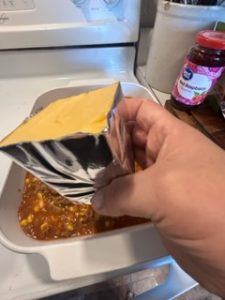 take one block of cream cheese and randomly place on casserole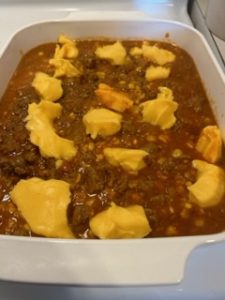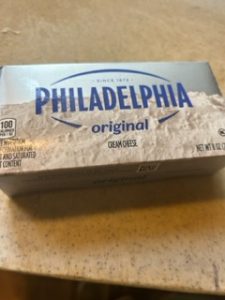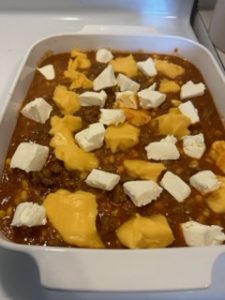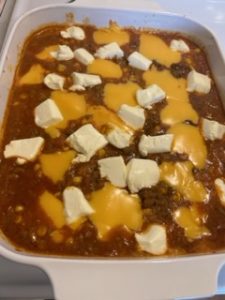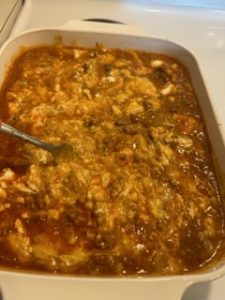 Put into preheated 350 degree oven and set timer for 25 minutes
take out and stir with fork the melted cheeses
open a bag of Frito chips and spread over top evenly.
Sprinkle Mexican Blend cheese over top and put back into oven for 5 minutes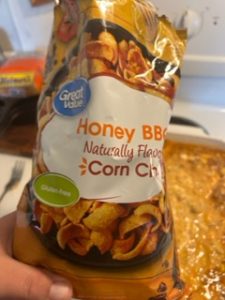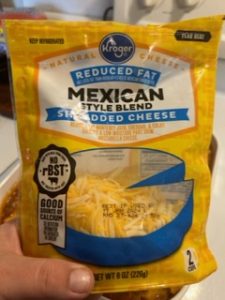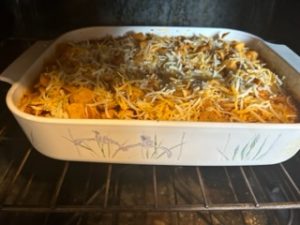 serve with cold Sour cream and lettuce wedges