BAKED CHICKENS WITH "THE BIG EASY" OUTDOOR OVEN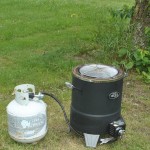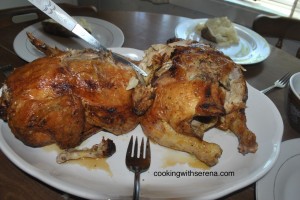 we used two chickens today.. good size chickens, that we rinsed and patted dry and placed in large stainless steel bowl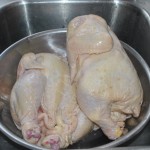 we now used just soul seasoning, black pepper, and some extra virgin olive oil to do a good rub on the chickens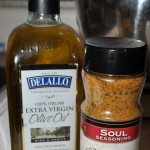 Now you can use beer, dr pepper, coke, pepsie whatever but we are using Citrus Drop Pop today..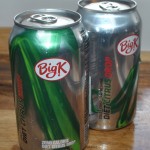 We now cut up two onions and about 4 or 5 garlic cloves leave garlic cloves peeled and whole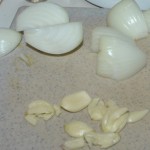 stuff your chicken cavities with the garlic cloves and onion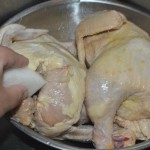 now sit one of your opened cans in a bowl then then put  your chicken on the opened pop can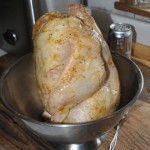 you will now place the chicken WITH the can carefully in the waiting basket, I did the same thing with my other chicken they fit in there snugly.. And now I shove  half a stick of butter in the necks of each of the chickens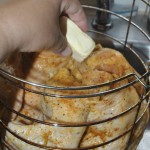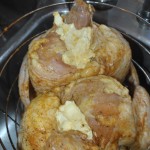 Now your ready to take it outside.. We used the big metal bowl under the basket to carry it outside to keep from dripping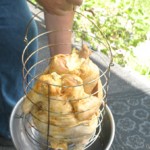 drop into the big easy oven and turn on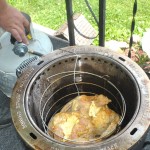 if you happen to have one of these internal digital meat thermometers you should pull it out and use it.. they are awesome.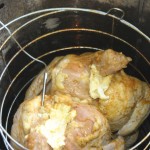 put the lid on  and set your timer to the right setting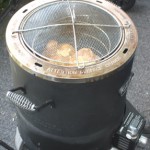 We want it to reach 175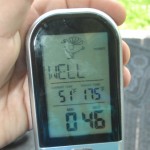 now you wait.. it took ours about an hour and 55 minutes..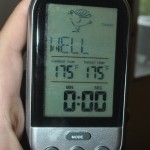 Now we got get that sucker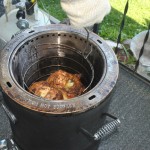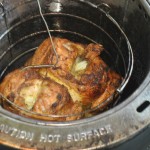 be very careful when taking it out.. I had a clean metal bowl ready when it came out so we wont lose as many drippings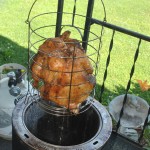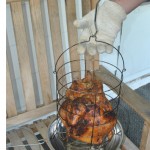 Now we also had  our sink empty and a cookie sheet ready ..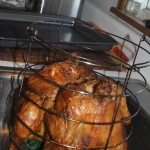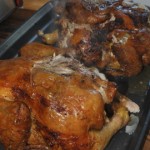 I had some baked potatoes coming out of the oven right about now..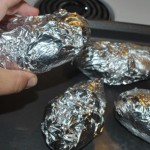 Serve it up with some country green beans some seasoned chicken noodles and a buttered baked potato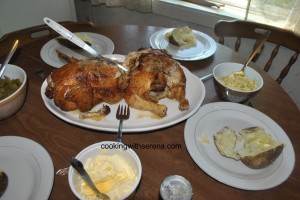 Enjoy
June 2023
M
T
W
T
F
S
S
« Feb
1
2
3
4
5
6
7
8
9
10
11
12
13
14
15
16
17
18
19
20
21
22
23
24
25
26
27
28
29
30