ALL IN ONE BREAKFAST CASSEROLE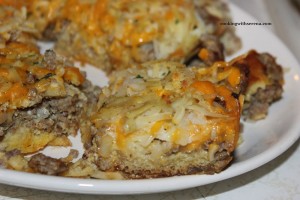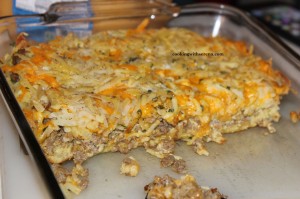 it's really easy..
just brown some pork sausage (and I make mine kinda broken up in smaller pieces for this recipe so it is all throughout the dish evenly)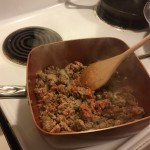 You can buy hot sausage or whatever type you like best, but we have a lot of Pure ground sausage in the freezer so I flavor my own with a little sage, red pepper flakes, black pepper, salt, and a touch of basil
I cook a little chopped onion and green bell pepper as well in with my sausage, but that is totally up to you.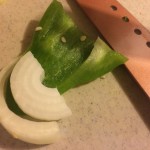 Drain off your sausage. set aside for later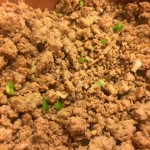 In a 9×13 glass baking dish I lightly spray or butter, then place slices of bread (6)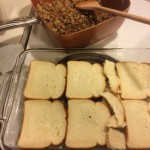 put sausage over top evenly.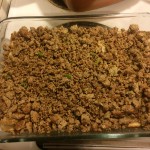 Next sprinkle a thin layer of frozen hash browns over top,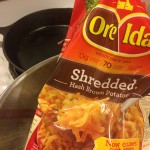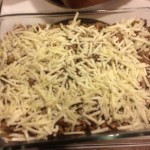 on top of that goes a small bag of shredded cheddar cheese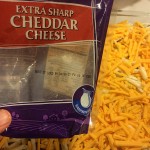 and on top another thin layer of frozen hash browns.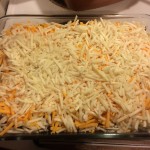 I then mix in a bowl 8-10 eggs with parsley flakes salt pepper and 1/2 cup milk.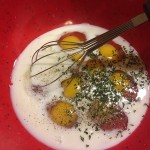 Pour over top of casserole evenly.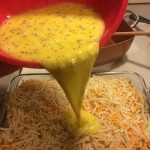 Then pour another 1/2 cup of milk over top of the casserole.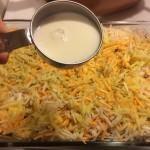 Cover with saran or aluminum foil tightly and put into fridge for tomorrow morning…..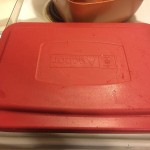 that morning take off covering and put in 350 degree oven and bake 45 minutes to a little over an hour.. (according to your oven) take out when done and let set a few minutes before serving. ..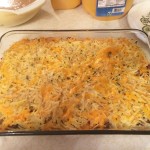 We serve as a side dish to Gravy and Biscuits