WV SOUTHERN COFFEE CAKE
So this is a very old recipe.. It's not one I use often.. it's super easy but takes a lot of waiting time but I love the yeasty smell and taste so that's why it's nice to make when you have the time to fool with it.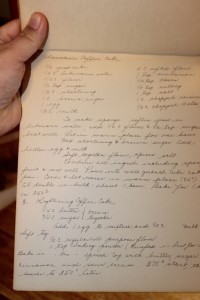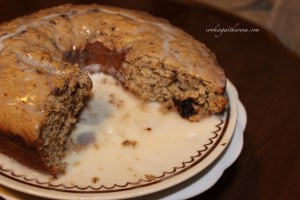 1/2 yeast cake ( yeast cakes are not as popular to buy now days, I use 2 fast rising yeast pouches)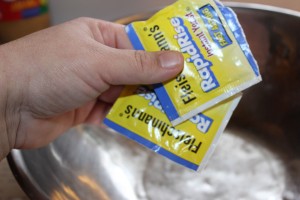 1/2 cup lukewarm water (too hot and it will kill your yeast)
1/2 cup all purpose flour
1 Tbsp Sugar
1/2 cup shortening or lard
1 cup brown sugar
1 egg
1/2 cup milk
2 cups sifted flour
1 Tbsp Cinnamon
1/4 tsp cloves
1/4 tsp nutmeg
1 tsp salt
1 cup chopped raisins
1/2 cup chopped dates (optional)
To make sponge: soften yeast in lukewarm water, add 1/2 cup flour and 1 Tbsp Sugar. Beat well.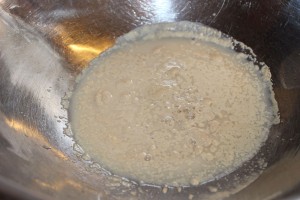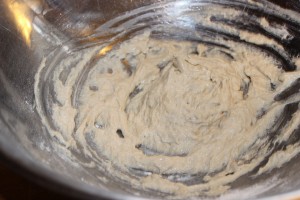 Set in warm place for one hour.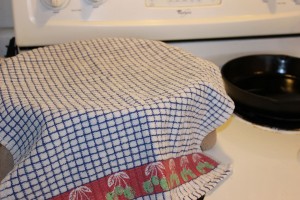 Mix shortening and brown sugar. Add beaten egg and milk.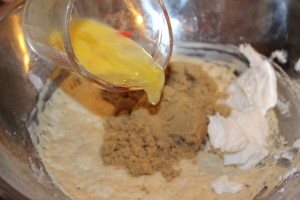 Sift together flour spices and salt.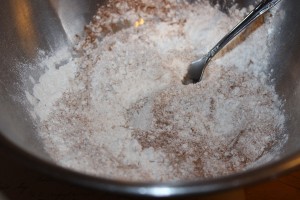 Chop up raisins and dates if using them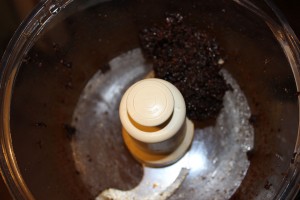 Combine all ingredients, including sponge,chopped fruit and mix well.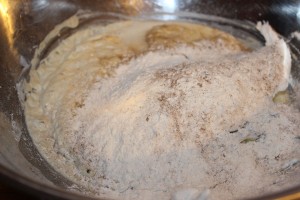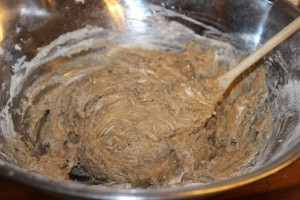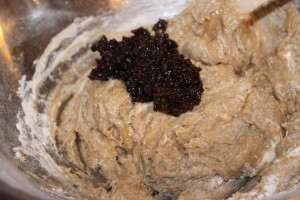 Pour into well greased tube cake pan.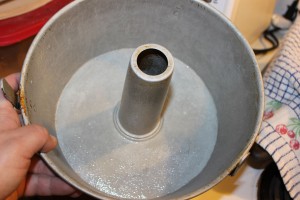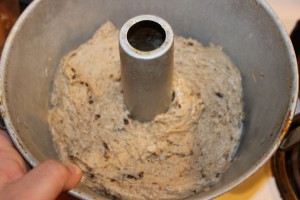 Cover and let raise in warm place (85) till double in bulk- about 1 hour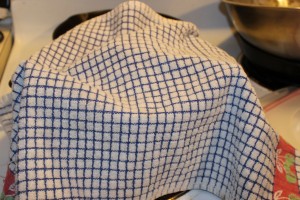 Bake for 1 hour in 350 (not for my modern oven let me tell ya.. I only had to bake mine 35 minutes, you can tell when yours is done just keep your nose open)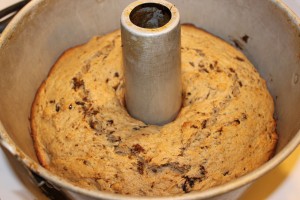 make glaze for top..
use confectionary sugar and a tad of milk, a drop of vanilla. Spread over hot cake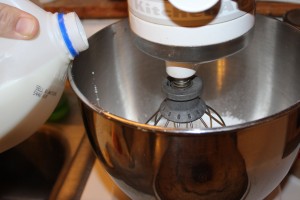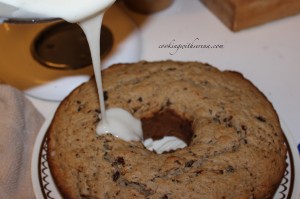 can be eaten warm or cold.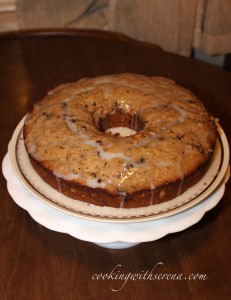 Enjoy!