This  Antique cake is so moist and delicious!
HOT WATER CAKE
2 cups white sugar
1/2 cup butter
1 cup water
2 cups all-purpose flour
1/2 cup buttermilk
2 eggs, beaten
1/4 cup unsweetened cocoa powder
1 teaspoon vanilla extract
1 teaspoon baking soda
1 teaspoon baking powder
1 teaspoon salt
Preheat oven to 375 degrees
Grease and flour a 9×13 inch pan.
Mix together the sugar, flour, cocoa, baking powder, baking soda and salt. Set aside.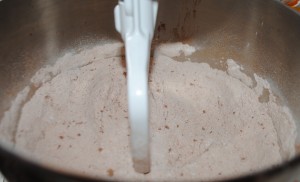 Mix your eggs, milk, and vanilla together in measuring cup or bowl, beat eggs with fork, set aside till time to use….
In a  saucepan bring butter and water to a boil.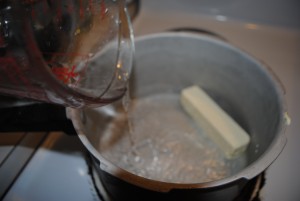 Remove from heat. Pour hot water  in flour mixture and mix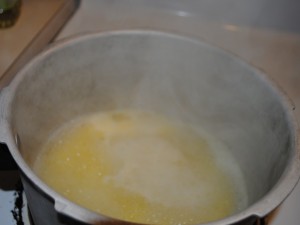 Pour in buttermilk, eggs and vanilla; mix thoroughly.
Pour cake batter into prepared 9×13 inch baking pan.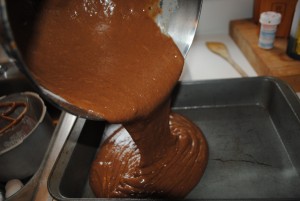 Bake in preheated oven for 25 minutes  (will be moist)
Remove cake from oven  poke holes in and frost immediately.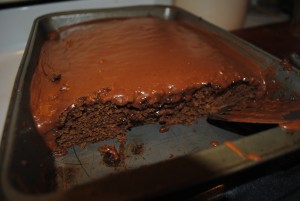 pour-over frosting:
melt 1 stick margarine with 6 tablespoons of milk and about 1/4 cup cocoa in a saucepan until it boils, then remove from heat. Beat in powdered sugar (about 3- 4 cups,) and 1 tablespoon of vanilla.
Pour over warm cake. YUM!