The butter for pancakes should be a room temperature, so that it can mix. The butter for lingongerry butter should be at room temperature. I use a hand mixer. After i mix the butter I put it in the frige so that it gets cold, while I make the pancakes.
2 ½ cups flour
3 tablespoons sugar
1 teaspoon salt
4 cups milk
7 eggs
1 stick butter
Directions:
Stir dry ingredients together. Mix eggs and milk together with whisk. Add dry ingredients gradually to wet ingredients. Let batter stand for ½ hour.
Skinny pancake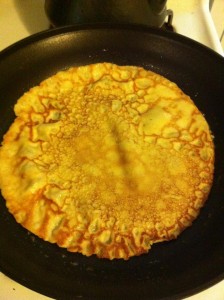 Butter:
½ cup butter
2 cups powdered sugar
½ cup lignonberry preserves.
Lingonberry butter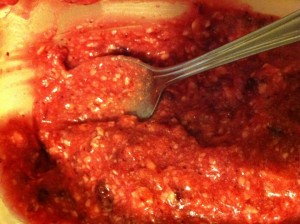 Finished product. Skinny pancakes with lingonberry butter.