SERENA'S EASY RECIPE FOR PRESSURE COOKER VENISON & POTATOES OR VENISON POT PIE

So I did something VERY similar to this the other day with pork chops.. it has an Amazing taste.. so here I am showing you how I do venison in a pressure cooker… it is easy.. fast.. and just as delicious as the pork chops I made the other day.  You can make a quick venison pot pie out of this as well.. recipe  and photos posted below. Enjoy
SERENA'S EASY RECIPE FOR:
PRESSURE COOKER – VENISON & POTATOES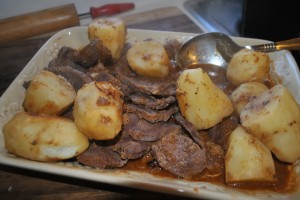 OR VENISON POT  PIE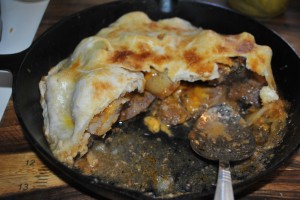 first make your pie crust and chill in the fridge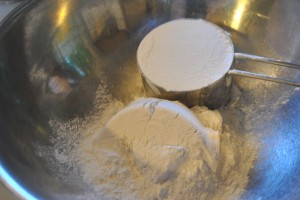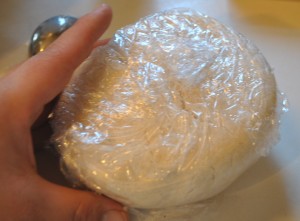 Now get 1 onion, 2-3 cups garlic, mince up small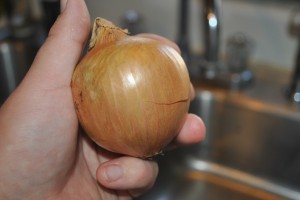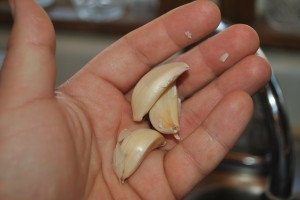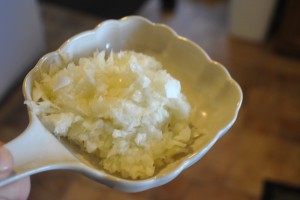 2 Tbsp of chopped jalapeno pepper without the membrane and seeds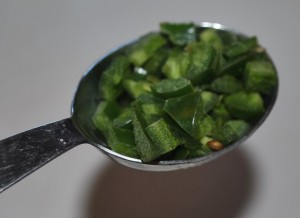 1/2 stick of butter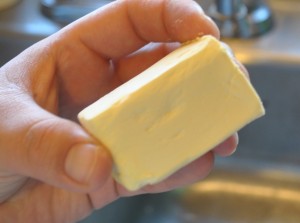 Peel some potatoes (about 6) Leave the smaller ones whole and the large ones just cut in half so they are nice and meaty, you don't want them turning to mush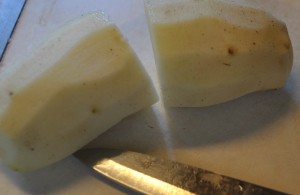 Melt your butter and add the onions and peppers to the pot.. stir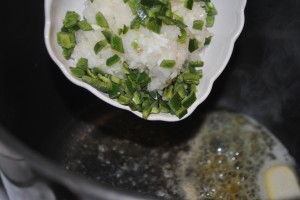 add 1 1/2 cups  beef stock
(OR if you have no beef stock just add 1 1/2 cup water with 1 beef bullion cube)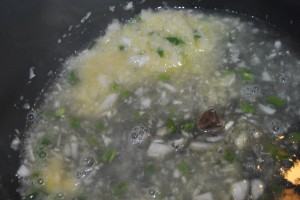 Add your potatoes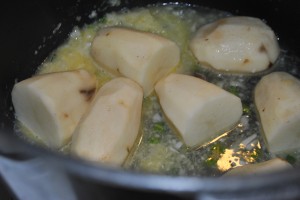 grab about 1-2 lbs of Venison Steak, thawed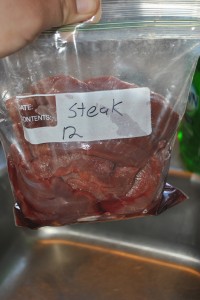 add to the pot.. salt and pepper well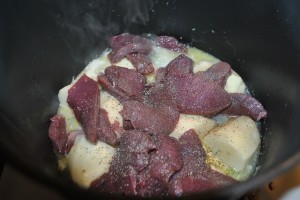 Add 4 Tbsp Steak Sauce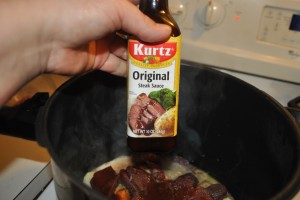 Put your pressure lid on and lock. Bring to high pressure.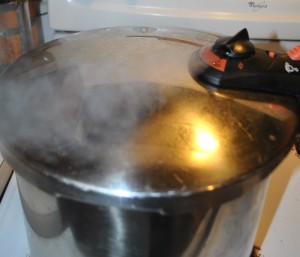 Once pressure is established set timer for 12 minutes, then using the quick release method. (cold water on the bottom/side of pot in sink)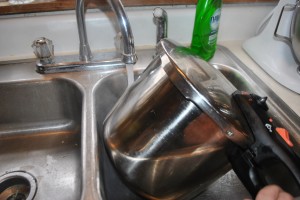 when the pressure is dropped you can then and only then take off the lid
open your pot slowly with your face away from the steam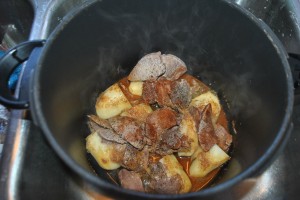 @ this point you could serve just as is..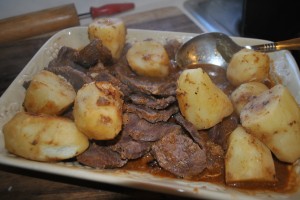 but we are making a venison pot pie so we aren't done yet..
arrange your meat and potatoes in a cast iron skillet add ALL the juices from your pot
take a knife and cut the potatoes smaller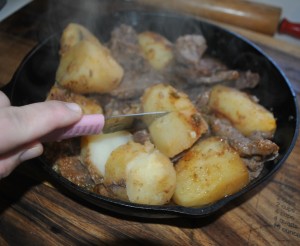 take out your dough from fridge and roll out a round..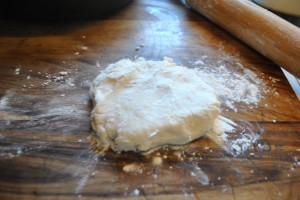 If you need more sauce (depends on how much meat you had usually)  add to your pot, 1 Tbsp of Steak Sauce, and 3 Tbsp Water pour over meat and potatoes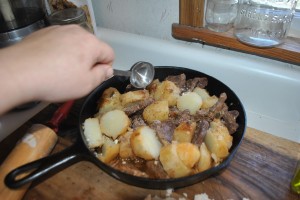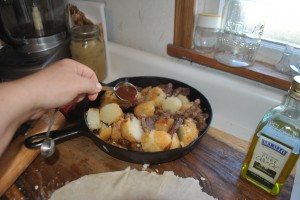 Add a little sprinkle of parmesan Cheese, and some shredded cheddar cheese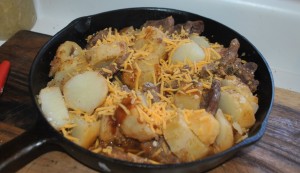 Now add your tabs of butter to the top and cover with your pie pastry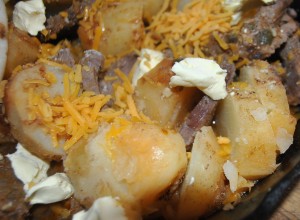 take your pie pastry and cut vent holes in
you could let your pie pastry hang over the edges, you could trim them off, or flute.. or you can just tuck them in  and down the sides with a knife like I am doing today.. these are not to fret over.. they are for dinner so no need in going fancy…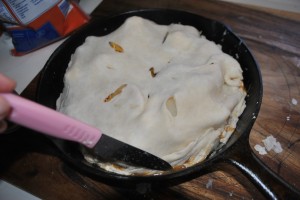 brush with egg wash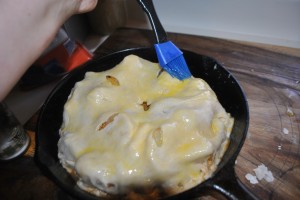 put in hot oven 400 degrees to bake top then put onto broil 500 degrees to get the crust nice brown and crisp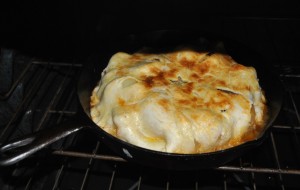 take out and let sit a few minutes before trying to cut..
enjoy with green beans and fried green tomatoes (it is winter here so I am using my canned green tomatoes)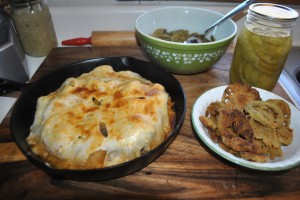 October 2023
M
T
W
T
F
S
S
« Sep
1
2
3
4
5
6
7
8
9
10
11
12
13
14
15
16
17
18
19
20
21
22
23
24
25
26
27
28
29
30
31