PRESSURE COOKER CREAMY PORK CHOPS WITH STUFFING AND WITH A SIDE OF STEAMED POTATOES IN GRAVY

So I have been using my pressure cooker A LOT lately since I been a working mother… it is a big change going from a stay at home mom who has the WHOLE DAY to plan a meal to one who has to put it together in a hurry.. I don't want to compromise.. so I have found that my pressure cooker and crock pot are my best friends right now.
This recipe I done today in my pressure cooker I used to only do in the crock pot.. I FORGOT last night to put my pork chops into my crock pot.. although they were in the fridge already thawed.. today I thought to myself I would try out my crock pot recipe.. only using my PRESSURE COOKER… and adding some potatoes in there as a side, to kill two birds with one stone.. WELL IT WORKED.. they came out beautifully.  Here is the recipe using my Pressure cooker!! ENJOY =)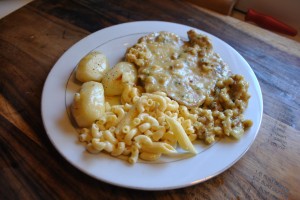 PRESSURE COOKER CREAMY PORK CHOPS WITH STUFFING AND WITH SIDE OF STEAMED POTATOES IN GRAVY
NOTE: must have pressure cooker for this recipe.. if you don't then use the crock pot recipe  "CROCK POT MESSY PORK CHOPS"   http://cookingwithserena.com/?s=crock+pot+messy+pork+chops&submit.x=0&submit.y=0 listed on this website under crock pot category.
INGREDIENTS:
1 Pkg of thawed center cut pork chops
Butter
salt
pepper
whole peeled potatoes
1 (26 0z) can of Cream of chicken soup OR two small cans
water (fill up can of cream of chicken soup  with water)
1 pkg of Stove Top Stuffing Chicken Flavor Dry Mix
Directions:
Have your potatoes peeled whole.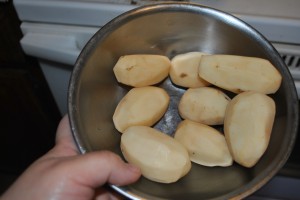 Take a large tab of butter (about 1/2 stick or less) and put in bottom of pressure cooker pot.. have tongs and a plate to the side..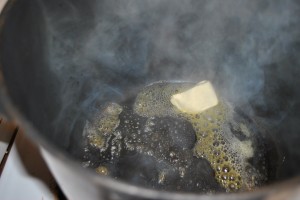 take chops a couple at a time and brown in the butter, using salt and pepper to season the chops.. after slightly browned take out and put on plate and continue on until all chops are browned.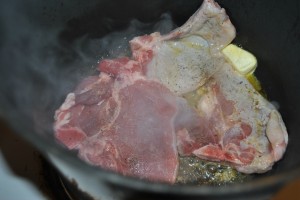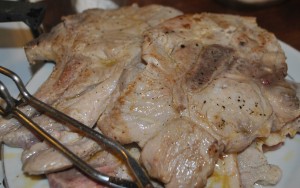 Now pour in one large can of cream of chicken soup and fill up with water.. add that too..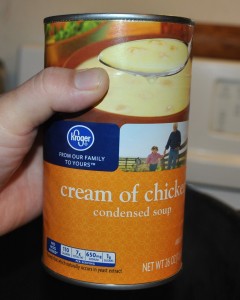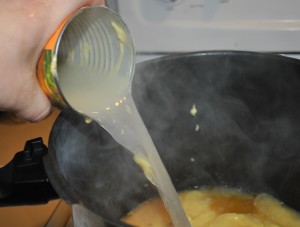 add in potatoes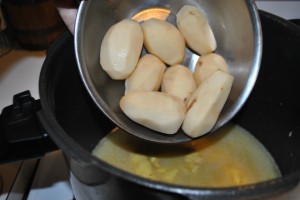 add pork chops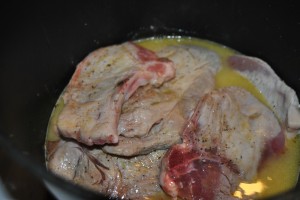 put lid on and bring to full pressre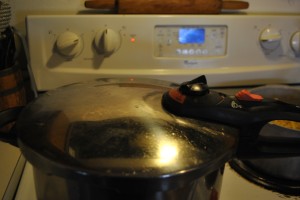 once pressure has been established turn dial to high and time for 12-13 minutes.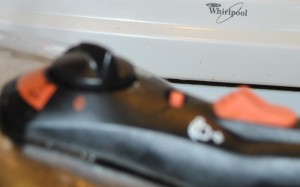 take off stove and put in sink , using the quick release method (cold water on side of pot until the pressure drops off)
open carefully with face away from steam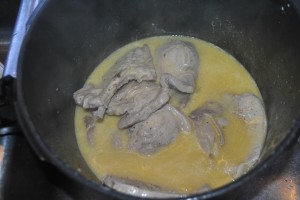 .. using tongs.. take out CHOPS first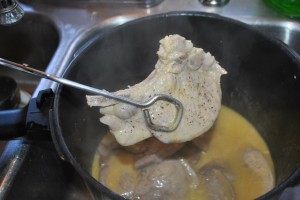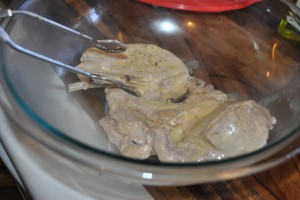 then carefully take out taters and put in another bowl, adding a small amount of gravy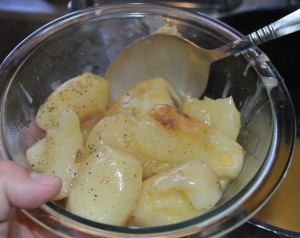 NOW the rest of the gravy that is in pot you will add dry package of Stove Top Stuffing to.. toss with fork or spoon..
then pour over top of chops.. using tongs pull up a few chops to top…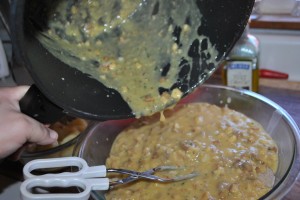 serve with mac and cheese, and the creamy taters and butter peas if you have them. ENJOY.. FAST, SIMPLE, HEARTY and DELICIOUS!!!!!