PRESSURE COOKED  CORN BEEF BRISKET WITH TRIMMINGS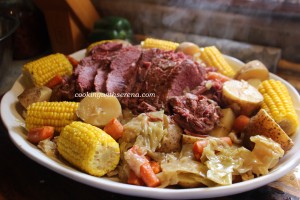 at least a 4lb Point Cut Corned Beef Brisket because they shrink a little when cooking.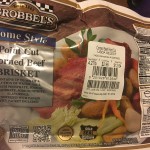 it should come with a little pouch of pickling spices if not use 1 tbsp pickling spices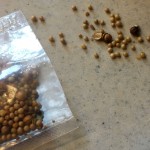 48oz (3lb box) Beef Broth
1 bay leaf
1 -2 large onions
carrots
potatoes
1-2 heads cabbage (depending on the size)
2 garlic cloves minced
corn on cob
salt
pepper
butter
In pressure cooker add about 4 cups of beef broth to start off.. your rinsed brisket on top sprinkle with cracked pepper, salt, and lay some sliced onion around sides, and lay one bay leaf on top of brisket.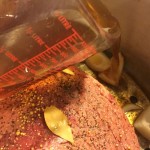 Put lid on and bring to pressure. once 10lb is stabilized you will cook for 40 minutes.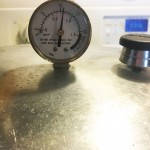 Meanwhile be cutting up your veggies and putting in a pot to get ready to add to your cooker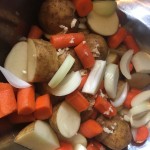 salt and pepper them well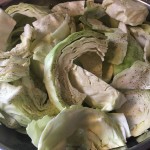 after the 40 minutes take off heat and let pressure drop so you can take off lid.  Take out bay leaf..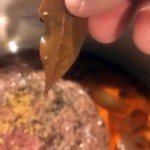 you will notice that your brisket has shrunk a little, but with pressure cooking, they shrink the least I think compared to other methods and are more juicy to boot. Next you turn over brisket to other side , and add in potatoes and onions and carrots first then layer with your cabbage. add in rest of beef broth
Put on lid and pressure cook at 10lbs pressure for 15-20 minutes then let pressure out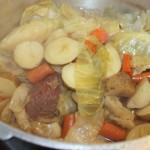 and fix your platter with veggies around sides and your corned beef cut across the grain, sliced thin,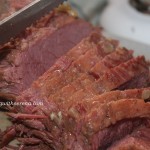 set meat in the middle. Add a little of the beef stock from pot over top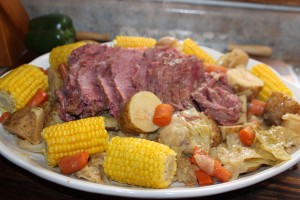 and enjoy with Irish Soda Bread Corn on Cob, and Macaroni Salad.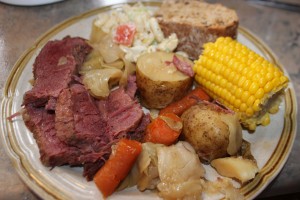 Irish Soda Bread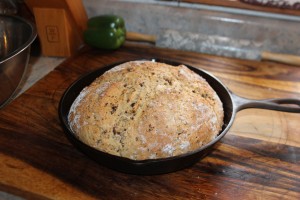 Macaroni Salad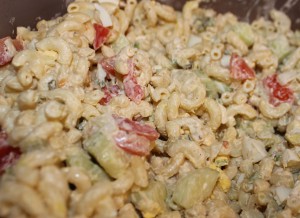 Serena <3 Happy St Patty's Day
June 2023
M
T
W
T
F
S
S
« Feb
1
2
3
4
5
6
7
8
9
10
11
12
13
14
15
16
17
18
19
20
21
22
23
24
25
26
27
28
29
30