PISTACHIO OR WATERGATE SALAD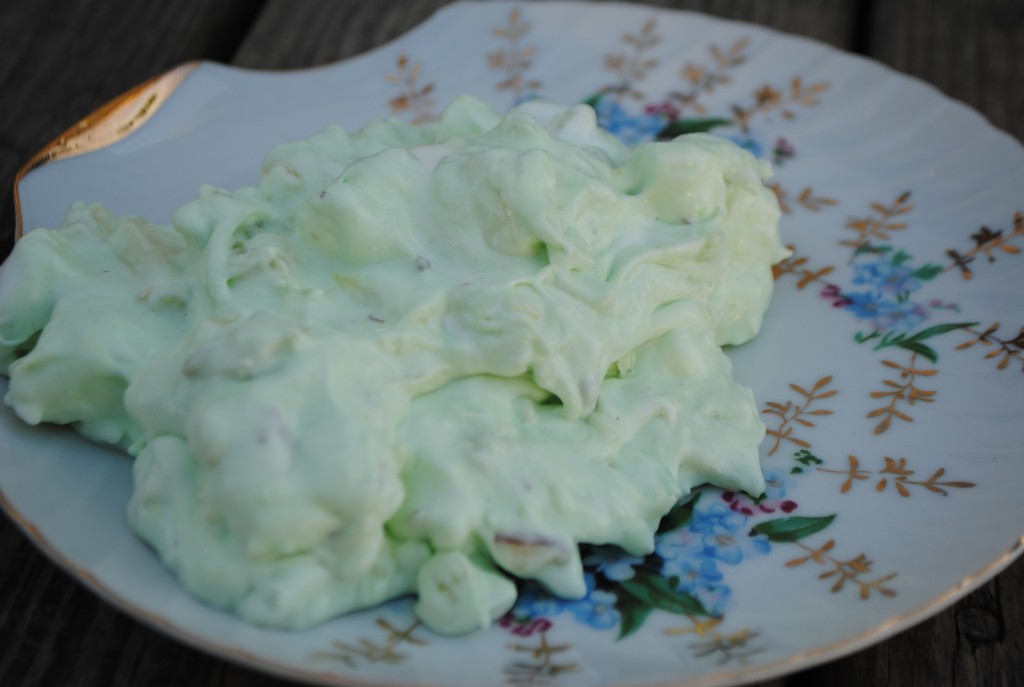 1 Large or two small pkg. instant pistachio pudding & pie filling mix
1 (20 oz.) can crushed pineapple, undrained
1 1/2 – 2 c. miniature marshmallows
1/2 c. pecans, chopped or walnuts  (I had sliced almonds so added those.. delicious)
1 large Cool Whip (I used Lite)
(recipe didn't call for it but I add  2 tbsp shredded coconut, and 2 diced peeled  apples) (Also sometimes  I tend to double the pudding mix , and marshmallows to make more and I add another can of pineapple crushed undrained and a double can of mixed fruit cocktail undrained.. mix well)
Pour dry pudding mix over undrained pineapple and mix. Add marshmallows and nuts. Slowly fold in softened Cool Whip.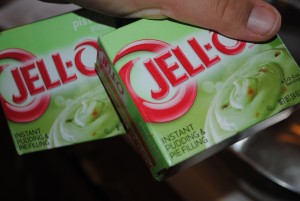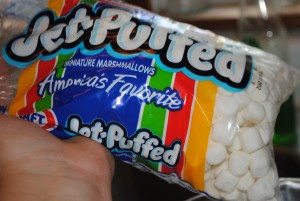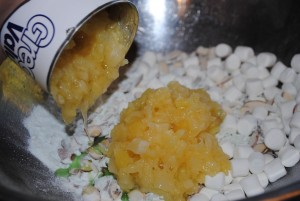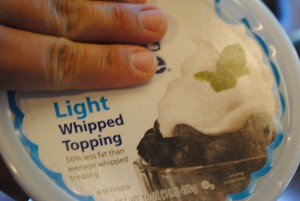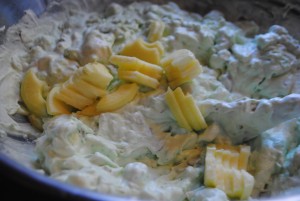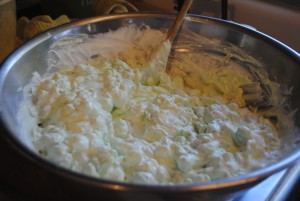 Refrigerate 3 to 4 hours before serving.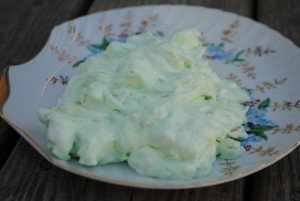 I couldn't wait 3 hours for my first serving hahhha so I had some right away.. BUT it does set up nicer and thicker texture if you wait till it chills in fridge ..