So I got this recipe from work this year from another teacher, Margaret Honaker who got it from another person as well..  It is a keeper. I used crunchy peanut butter for a bit of nut in mine. Enjoy and keep sharing the recipe so others can enjoy it as well.
Recipe by : Mary Stanley
PEANUT BUTTER SHEET CAKE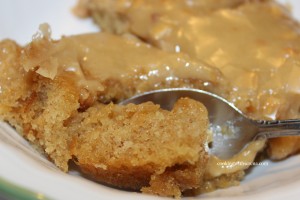 Cake
1 stick margarine
1 cup water
1/2 cup peanut butter
1/2 cup cooking oil
Bring to a boil. Turn off heat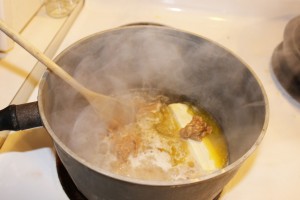 add:
2 cups flour
1 tsp baking soda
2 cups sugar
1/2 cup milk
2 eggs beaten
1 tsp vanilla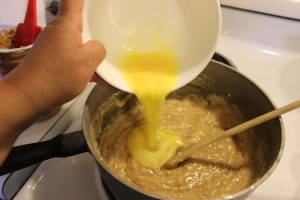 turn out into a sheet cake pan (13.5 in x 18.5 in. x 3.25 in.)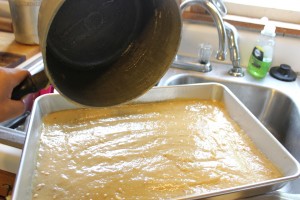 Bake at 400 degrees for 20 minutes.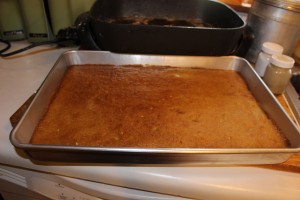 Icing
1 stick margarine
1/3 cup milk
1/2 cup peanut butter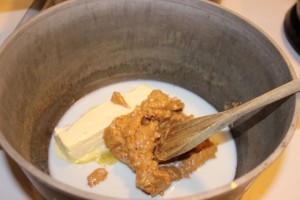 Bring to a boil
Remover from heat
add 1 tsp vanilla and 1 box of confectionary sugar (about 4 cups)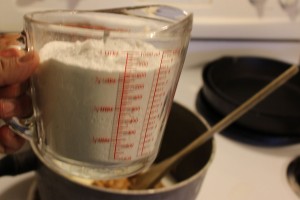 stir/blend till smooth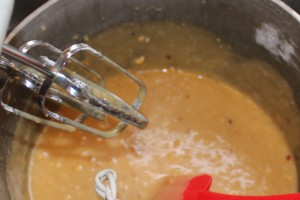 spread over cake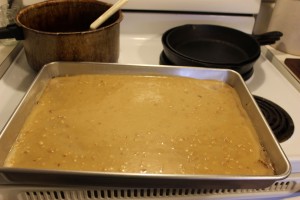 let set then cut.. I didn't wait to cut mine (as usual)