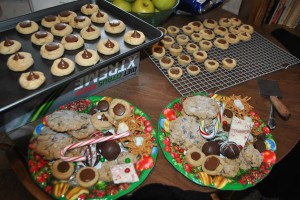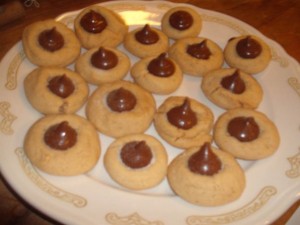 PEANUT BLOSSOMS
1 c. white sugar
1 c. packed brown sugar
1 c. margarine
1 c. Peanut Butter (jiff)
2 eggs
1/4 c milk
2 tsp vanilla
3 1/2 c sifted flour
2 tsp baking powder
1 tsp salt
2 (10oz) pk hershey kisses
Cream together sugars, margarine and peanut butter.
Beat in eggs milk and vanilla
sift together flour salt soda and stir into egg mixture.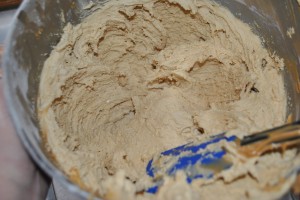 Shape into smooth balls and roll in sugar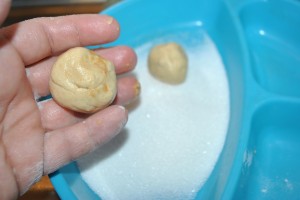 bake on un greased cookie sheet at 375. for 10 min (do not brown them)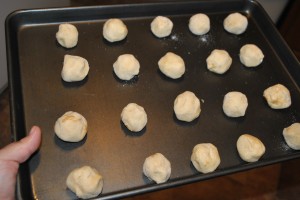 Press Hershey Kiss on top of each cooke immediately after removing from oven. (or Caramel Cups)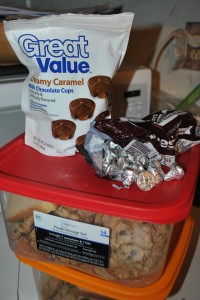 have paper peeled and ready to go..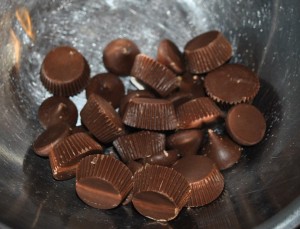 press into cookie as soon as comes out of oven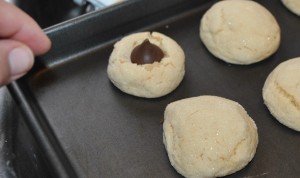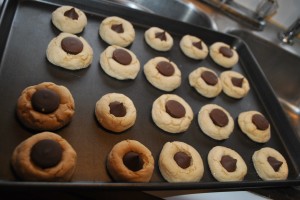 let them alone until they "set" don't move them for a minute or so .. then transfer to wire rack to finish hardening up then transfer to your container cover tightly with lid.
NOW to make the Blossom CUPS you do the same thing using same recipe.. only you will use a MINI muffin pan that has been sprayed with Bakers joy or buttered and floured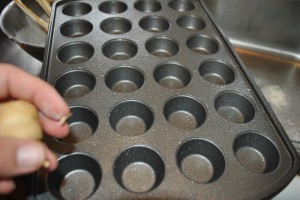 and instead of rolling whole cookie into sugar just dip part of the ball and put the part of ball without sugar on the bottom so it wont stick as much..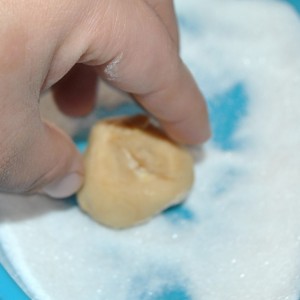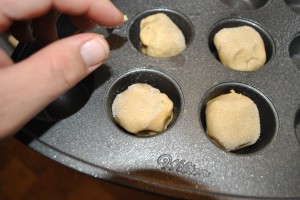 Bake in 375 degree oven at 8 -10 minutes (according to your oven really.. do not brown these)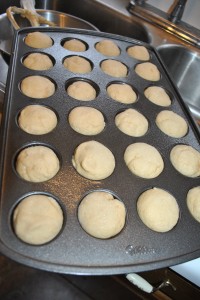 press your caramel cups into the warm cookie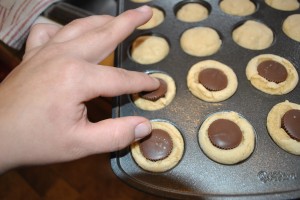 in the Cups if using Hershey Kisses.. you will put them UPSIDE DOWN unlike the first cookies ..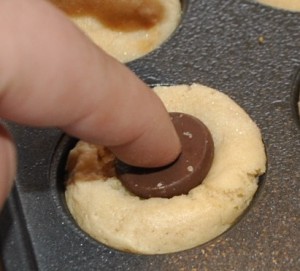 do not try to take these out of the pan yet.. let them sit and get happy first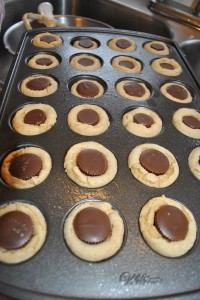 WHen firmed up a little and your ready to try and take them out of the pan be CAREFUL and use a thin knife or case knife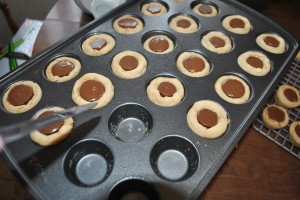 put on waiting wire rack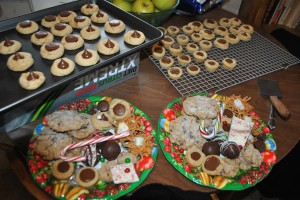 using sixlets candies (get a whole bag at the dollar store for a buck)
you press in some of the cups before they set up.. for festive Christmas look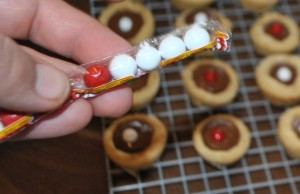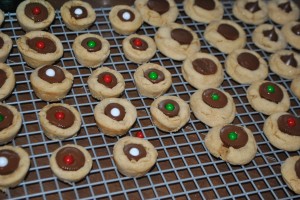 Enjoy