OVEN BAKED SEASONED TROUT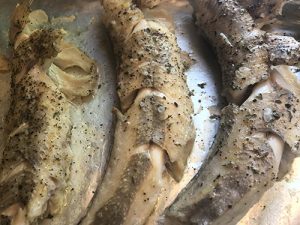 A Fresh, Economic, Easy, Healthy and Tasty meal!
Here in West Virginia trout fishing is a must.
I have many different ways to use your freshly caught trout.
today's method is very easy and quick.
Fresh trout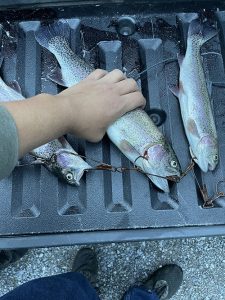 cleaned and skinned head and tail chopped off and submerged in a bowl with water in fridge ready to use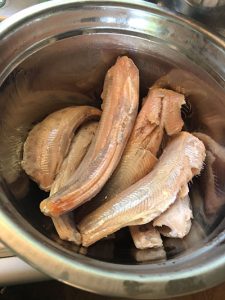 Preheat oven to 355
line sheet pan with heavy aluminum foil.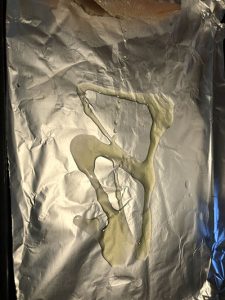 add Olive oil to sheet pan and coat whole pan with brush.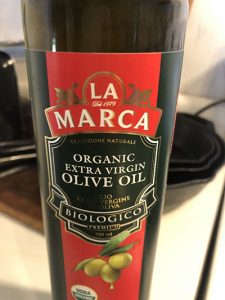 after another rinse of my fish under tap water i pat dry each fish with paper towel and lay on my sheet pan.
brush both sides of fish with olive oil, add salt, pepper, a sprinkle of Sea Salt as well as Cajun Spice.
can add a little minced garlic and some parsley flakes and red pepper if wish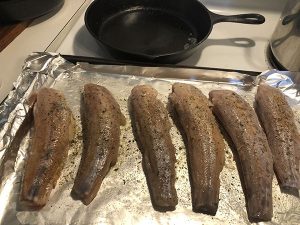 bake in oven 30 minutes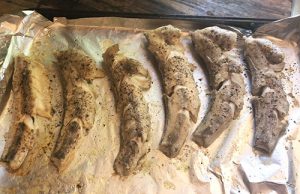 and using tip of fork or knife start at head and  gently debone fish, the meat will fall away, and you must carefully look for any missed bones… continue with each fish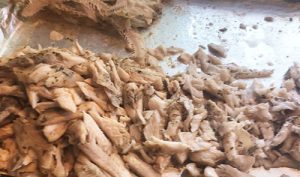 take the de boned meat and place in cast iron skillet… season once more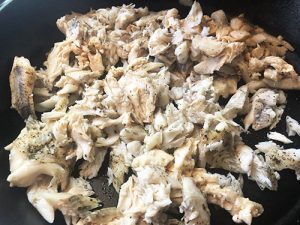 (I like it peppery like grandpa made it) add a tiny sliver of butter to help toss
put over stove just till heated and tossed lightly.
I am serving with homemade Mac and cheese, fried green beans and fried perogies