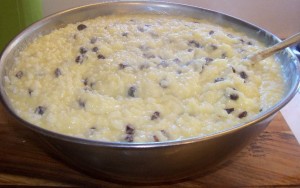 My mother made this, her mother, and her mother.. now ME!! Course we can now make it go faster by using instant rice and a microwave to steam .. but everything else is still basically the same..=)
Start by:
Taking  1/2 box of instant white rice pour in bowl and add water about a pinch of salt put cling wrap on top securely and microwave rice till done and tender careful steam will burn you set rice aside.
NOW IT MAKES AN ARMY LOAD so if yo don't want as much then you can always  cut down on the rice ect or give some as gifts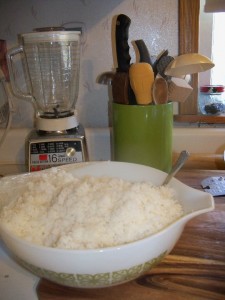 In Tall Kettle Put
3-4 cups milk, 1stick of butter.
In another bowl put 2 c sugar 8-10 eggs Separated.  Use only yellow of egg with sugar mixture. 2 tbsp vanilla 3-4 tbsp cornstarch mixed well with water add to sugar mixture use blender. Pour sugar mix into kettle when milk and butter comes to a boil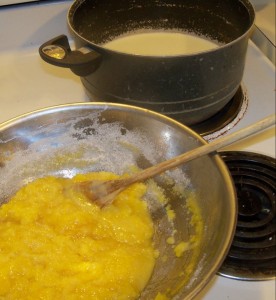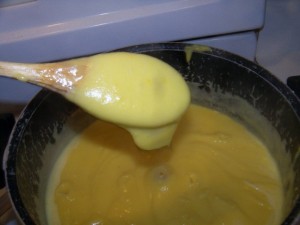 stir until thick if needed to thicken more can use more cornstarch mixed w water (thin) then add rice to mixture.
when cooled just a bit add box of raisins stir in.
(NOTE – I like to use a stock pot when making double batches- Make sure to have more custard than rice, you don't want your pudding to dry out as it tends to soak in the custard)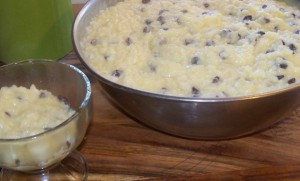 can eat hot or cold. Store leftovers in fridge. Mmm