Top Photo and Recipe submitted by  Crystal Workman, my coworker who got this recipe passed from her mother..
OLD FASHIONED PULL CANDY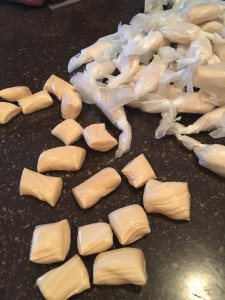 5 cups of sugar
1 cup of water
1 cup of evaporated milk
Pinch of  baking soda
1 stick of butter
Put 5 cups of sugar and 1 cup of water in Pot and stir with finger.. no spoons at all in this pot.
Next, Boil on almost high heat until 250 degrees F (I do mine on a 9)
Then slowly pour one cup of canned milk with a pinch of baking soda added the milk and drop in one stick of butter that is chopped into about 8 pieces at a time then turn heat down a little  (mine to 8) and bring temp to 262..
remove from heat add 1 tsp of vanilla and pour into a baking pan that is sitting in ice getting cold.
take a butter knife and go around edges to keep trying to flip candy in pan till cool. As soon as it is cool enough to handle start pulling with hands.
Pull till white and to when you think you can't pull any more.
cut into pieces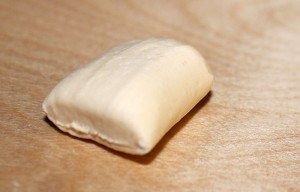 and wrap in wax paper, twisting the ends.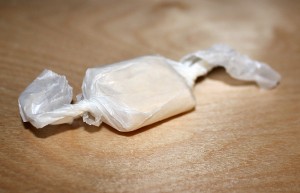 As Candy creams it will be hard but melts in your mouth.