OLD FASHIONED PLUM-APPLE BUCKLE
The quick and simple Recipes from Grandma's Kitchen are timeless.  Especially the Yummy Buckle Recipes. These are simply fresh fruit on top of the batter that sink in as it bakes in the old Cast Iron Skillet, to give not only a beautiful appearance but a delightful taste that is quick and easy so you can enjoy your dessert after all the work from making your big family supper.  In this recipe Apples and Plums are used. But you can easily change it out for whatever fresh fruit you have on hand. The Plum brings just a bit of tartness to an otherwise very sweet dish. Hope you enjoy! ~ Serena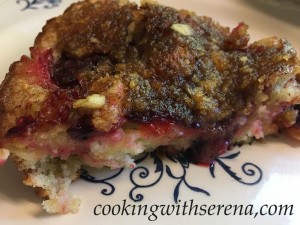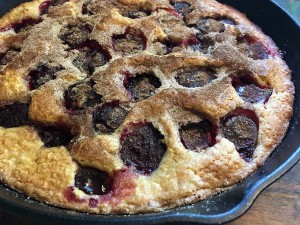 Ingredients
1 stick softened butter
1 1/2 cup white  suga
r
2 eggs
1 3/4 cups all-purpose flour
1 tsp. baking powder
1/4 tsp. salt
tsp Vanilla
8 small peeled and chopped very small – yellow delicious apples,  (separate half of chopped apples to use for topping)
6-8  plums, halved, pitted and quartered
cinnamon and sugar mixture
Handful of sugar
Apple Mush Cake Topping
Chopped Apples
1/4 cup
Brown Sugar
1/4 cup Sugar
Tab of Butter
Tbsp Water
Directions
prepare fruit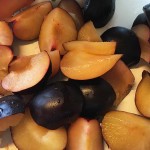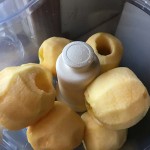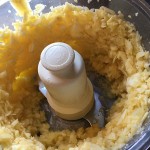 preheat to 350°F.
beat together the butter and the 1 cup sugar on medium fluffy. Add in eggs.

In a bowl, whisk together the flour, baking powder and salt. Add in flour mixture.

Add in half of your finely chopped apples (I use food processor to chop mine) Add in vanilla.

Butter a 10 inch cast Iron Skillet Add Batter,  spread evenly.

Arrange the plum slices into the batter close together until they are all in the batter.

Take a whole handful of sugar and spread over top of cake.

Sprinkle some cinnamon and sugar mixture and pop into the hot oven.

Bake about 50 -60 minutes.

while baking take your reserved half of chopped apples and put on the stove top with a small tab of butter a tsp of water, 1/4 cup granulated sugar, 1/4 cup brown sugar and cook until water is dissolved and apples are mush.

Let cake cool a little when it comes out of oven,

Add Apple Mush to center and gently spread outwards until you can't spread it any more. Be careful not to tear your cake as you spread your apples.

Cut and enjoy with a tall glass of milk.