CHICKEN VEGETABLE LO MEIN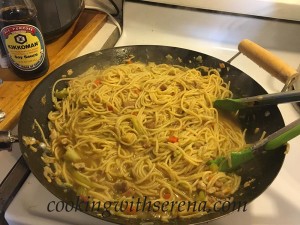 Ingredients:
thin spaghetti
vegetable oil
sliced mushrooms (optional)
Small onion sliced thin then cut
3 cloves garlic minced
3 stalks celery cut into thin strips
Tiny bit of ginger
Salt
Pepper
2-3 Skinless boneless chicken thighs cut into peices
-shredded carrots
-sliced red bell peppers
-fresh bean sprouts
-chopped green onions
-Shoots
-baby corn…..*Note- The carrots shoots baby corn and peppers you can get these from a can by the Soy Sauce Isle, to make it easier. I bought a stir fry can of can of stir fry veggies to add to my fresh veggies and it was great but if comes with a second can with broth do not use that, toss that away ONLY the vegetables
1 Tablespoon cornstarch mixed with a tad of water
chicken broth
hoisin sauce ( optional I didn't use it)
A little honey
soy sauce
Steamed broccoli
Butter
Directions:
Bring a large pot of lightly salted water to a boil. Add pasta and cook for 8 to 10 minutes or until al dente. don't over cook
Heat oil in a large wok or saute pan. Stir fry mushrooms, onion, celery, chicken pieces, and garlic with salt and pepper and a tab of butter, stir until tender and chicken is cooked.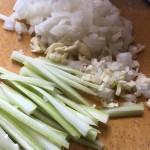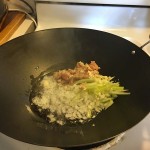 Meanwhile have a pot with lid to side with some salted water and broccoli steaming.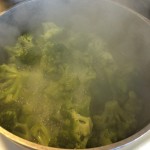 Stir in bean sprouts and green onions. (I added the can of stir fry veggies after draining and rinsing, if there is a second can with a sauce do not use that.. throw it away.. you only need the mixed vegetables) Continue to cook in Wok over med high heat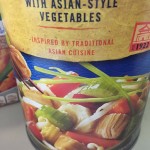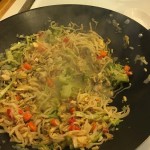 Mix about a heaping Tbsp of cornstarch with a little water in a cup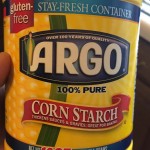 Add some chicken broth and another tab of butter to stir fry and the cornstarch mixture, sorry don't measure.. its according to HOW much Lo Mien I am making. I used almost that whole box pictured below beside the soy sauce .. but I was feeding a large crew.. you might wanna just make half the amount I make so.. use your tastebuds.. that's what they are there for.
(If using, add in hoisin sauce), soy sauce and just a tad of ginger.
Cook and stir until thickened and bubbly.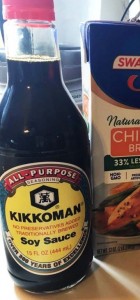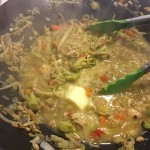 Add cooked spaghetti,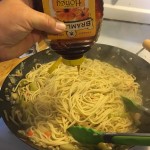 add a little pure honey for taste and toss.
Serve with the steamed broccoli tossed in and ENJOY