NO BAKE HOMEMADE OH HENRY BARS – MICROWAVE RECIPE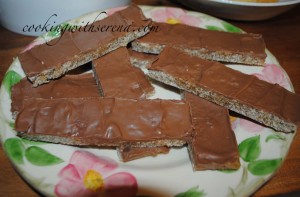 My meal today =) good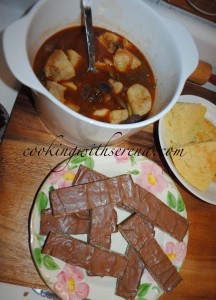 Ingredients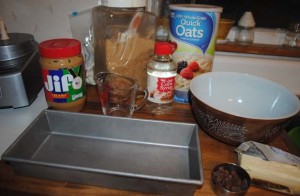 2 cups Quick Cooking rolled oats
1/2 cup butter or margarine
1/2 cup packed brown sugar
1/4 cup light corn syrup
Frosting:
1/3 cup semi sweet chocolate peices
2 Tbsp peanut butter
Combine oats and butter in glass heat resistant mixing bowl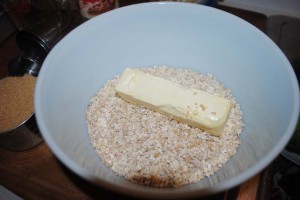 microwave on hight uncovered 3 minutes or till heated through.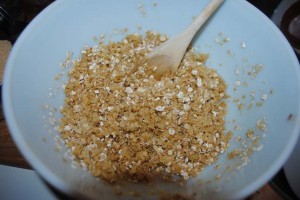 Stir in brown sugar and corn syrup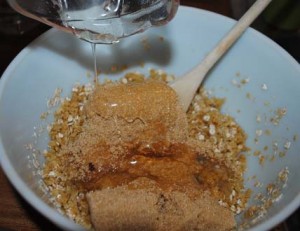 Microwave High uncovered 2 minutes till heated though and sugar is dissolved. stir well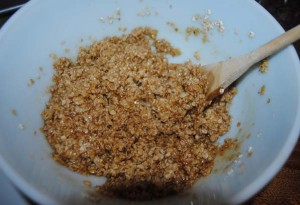 prepare a 10 1/2 x6 baking dish by greasing lightly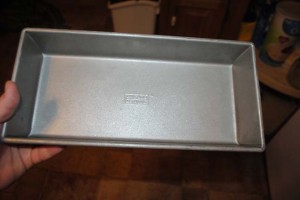 press in oat mixture evenly carefully with rubber spatula ..get it even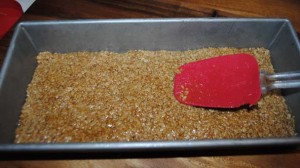 Place chocolate in glass measuring cup and put in microwave for 1 minute..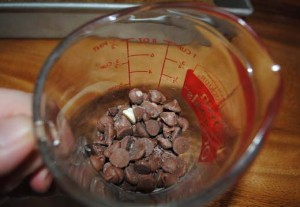 will not look melted just glossy.. that is perfect, any more heat and it would scortch.. take fork and vigorously stir till melted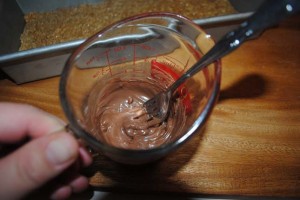 then add in 2 tbsp creamy Jiff peanut butter.. stir vigorously..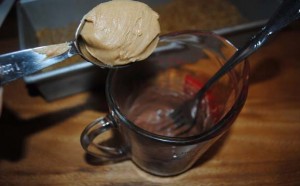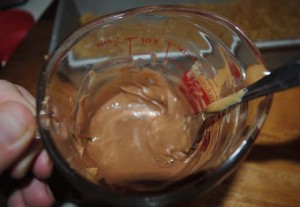 pour onto warm bars and spread evenly with rubber spatula..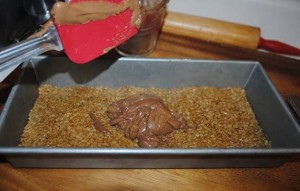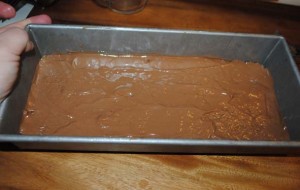 put in freezer or fridge till chocolate has totally set.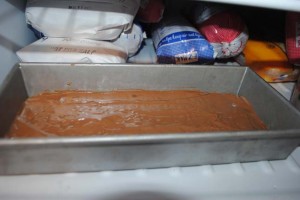 then take out and cut into 8 candy bars or you can cut smaller into squares for more servings. (I like to cut in the pan first to get my measurements right, then take out and finish with pizza cutter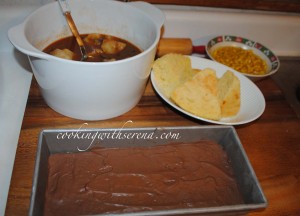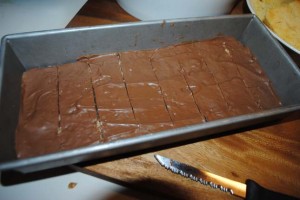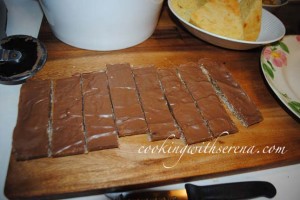 Very delicious, easy and cheap.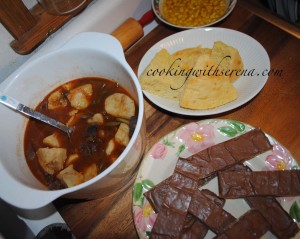 For  Valentines Day I made these with granola scattered over top …