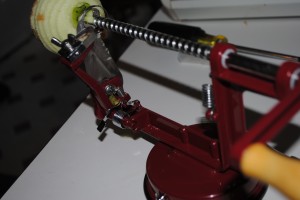 This gadget is a life saver for sure…. It not only PEELS and CORES but it spiral slices and all I have to do is squeeze the apple over my pot and it breaks in chunks as if I had diced it up… I LOVE THIS.. I  make a LOT of stuff with apples.. I make applesauce and apple butter.. cakes ect.. this thing is so great… it saves me a ton of work and my back is the better for it…
it even has a handy dandy suction cup feature to keep it steady to your counter..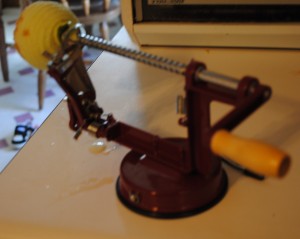 here is a close up of AFTER it has done been peeled.. you can also do a potato and make curly fries..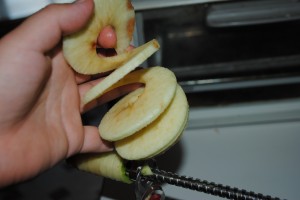 and all your left with is the core.. NO WASTE