Photo below  of my dear sweet elderly neighbor of eleven years, with her peppers she strung .. the very same lady who taught me so much about gardening and canning..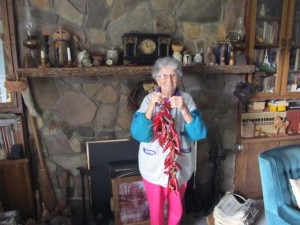 How do you dry whole hot peppers to hang in the kitchen?
Most folks Choose mature dark-red pods although you can string green as well.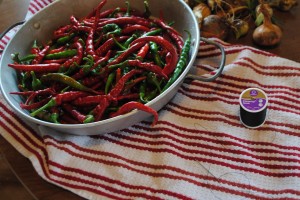 Thread them  with a needle and thread on a string,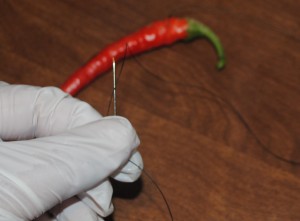 wear gloves. These Cayenne Peppers are very potent even a lick of the thread will cause a stir in your mouth hahaha.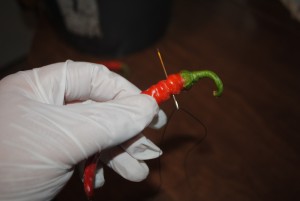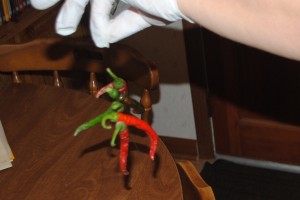 take it right through the pepper towards the end and if using green alternate for a pretty string. Once you make it as long as you want you can put a paper clip or hook on end or just leave a big loop and hang on a nail or whatever…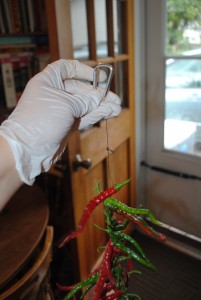 so pretty when done . You can make them small or large.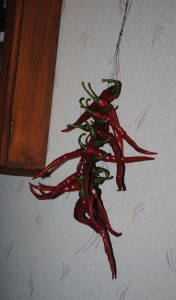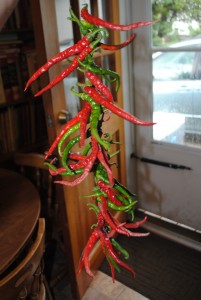 if you  hang them in the sun on a south wall they will dry faster.  When dry, pods will be shrunken, dark, and may be bent without breaking.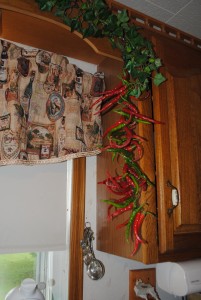 I made lots extra to give as gifts.. people love them.. they are not only useful in the kitchen but look great. remember they are very potent and you won't need very much in a recipe.
Enjoy!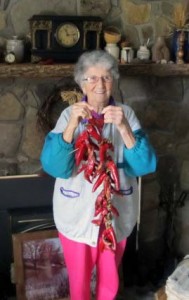 July 2022
M
T
W
T
F
S
S
« Jun
1
2
3
4
5
6
7
8
9
10
11
12
13
14
15
16
17
18
19
20
21
22
23
24
25
26
27
28
29
30
31