HOW TO DRY RED HOT CAYENNE PEPPERS FOR SPICE
First you will need to gather your ripened red cayenne peppers (never mind the green ones in my photo as I am going to use some of these peppers red and green to string and hang in my kitchen to dry)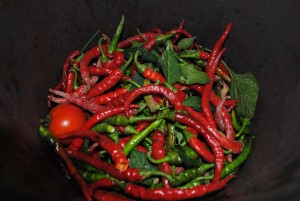 Next you will want to rinse them.. make sure your wearing gloves by the way.
Take your pepper and a sharp knife and cut down the middle.. leaving on the end and leaving the seeds alone..
your simply opening the pepper to help it dry faster in the dehydrator (NOTE you can do this in the oven also but dehydrator is best cause you can let it go with no worries)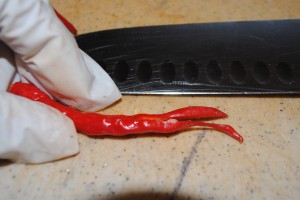 place on dehydrator racks and put lid on. Plug in on vegetable setting.. should take eight hours to get done.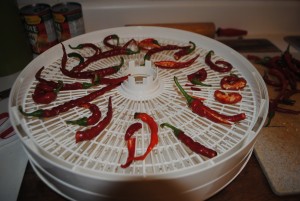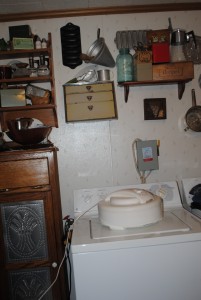 once done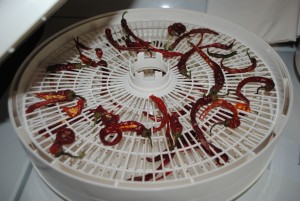 you can store whole  in a glass jar with lid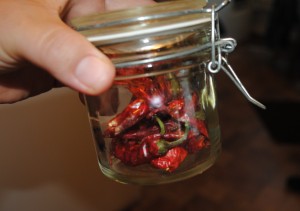 or crush up into red pepper flakes, all you need for that is a pestle and mortar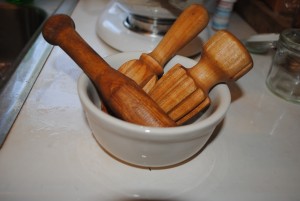 cut stems off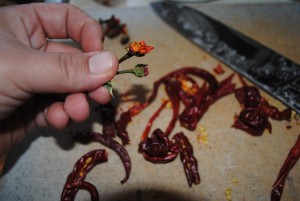 slowly push straight down then grind along the side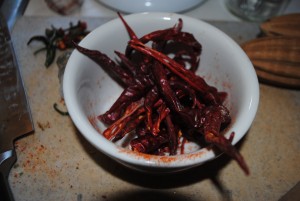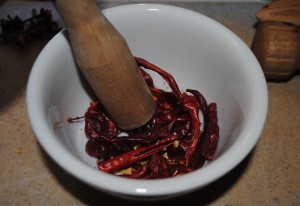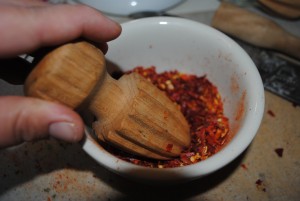 once done put in your spice jar till use using funnel to help you get it in there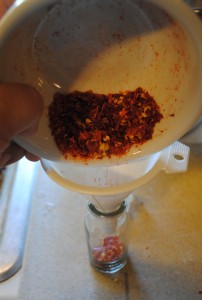 and you have crushed red pepper flakes =)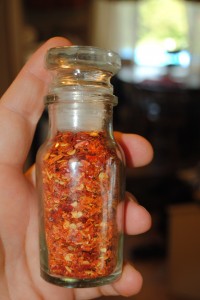 you can also grind your dried peppers (without stems) into a fine  red pepper powder easily using a coffee grinder.. only once you use the coffee grinder for red pepper, that is what it should be used for from now on.. not coffee anymore. … purchase one just for peppers..  hope this helped.. enjoy.
IF USING OVEN METHOD TO DRY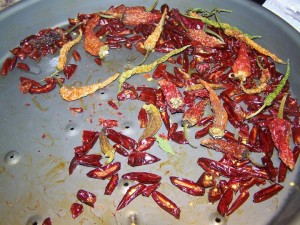 drying some hot peppers for spices ? SUBMITTED BY Debbie Fann Young
just put them in your oven at the lowest setting… mine is 170 degrees… I stick them in the oven all nite… I just did some jalapeno peppers this week too…. then take them out and let set till cool and they will crush up in your hands… USE GLOVES!!! store in a container or plastic bag…. last forever…
Susan Lilly McGrady Richmond

We just pull the plant up by the roots and hang it upside down in the garage. Ronnie has a little pot we keep them in the house. He eats these thing just like that. About 4 each meal. I think he is nuts! lol

Debbie Fann Young

I love them too Susan! but I try to dry some every year to add to my stash in the spice rack!