GREEN PEPPER JELLY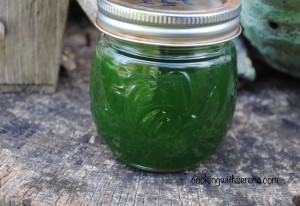 to be eaten with crackers and cream cheese
7 sweet green bell peppers
(can add 1 jalapeño pepper -optional)
1 1/2 cups apple cider vinegar
1 1/2 cups good quality Apple juice
1/2 tsp salt
5 cups sugar
1 pkg powder pectin (sure jell)
Green food coloring (it starts out nice and green but after cooking and adding sugars it needs the food coloring at the end)
Wash Peppers: remove stems and seeds;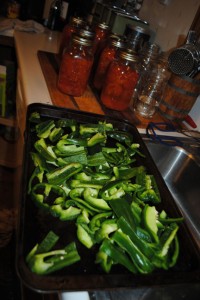 puree half of peppers in 3/4 cup of vinegar.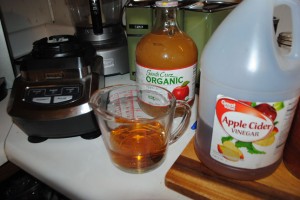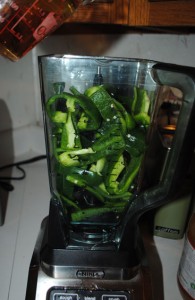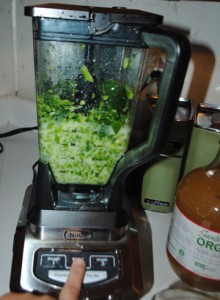 Puree the remaining peppers and vinegar (can keep some of the peppers out and cut into 1/2 inch squares for texture if you desire)
Pour into a large bowl and add apple juice.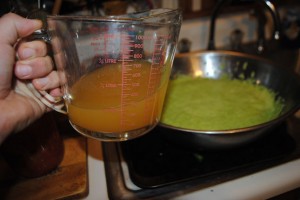 Strain pureed mixture through several thickness of damp cheesecloth or clean cloth.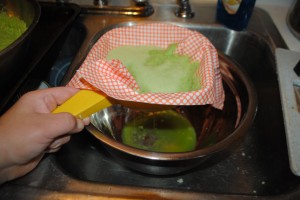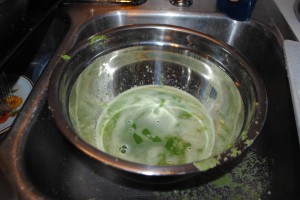 strain again using fine mesh strainer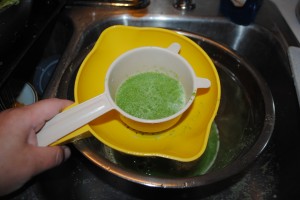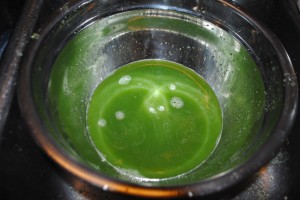 Cover and refrigerate over night.
Next day- Measure 4 cups juice into a large sauce pot. If necessary add water to make 4 cups (I never need too)
Stir salt and pectin into juice.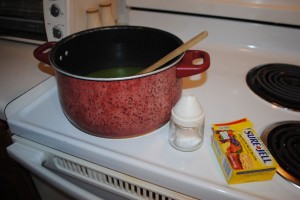 Bring to a rolling boil over hight heat stirring constantly. Add sugar and return to a rolling boil.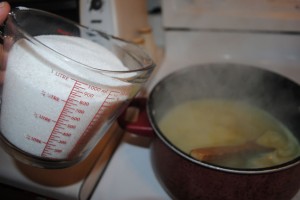 Boil hard for 1 minute stirring constantly.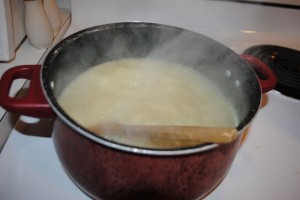 Remove from heat. Have your jars ready. Skim foam if necessary from top. Pour into hot sterilized jars leaving 1/4 inch headspace.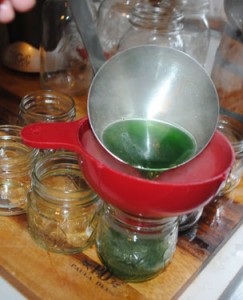 Adjust caps put in canner and add hot water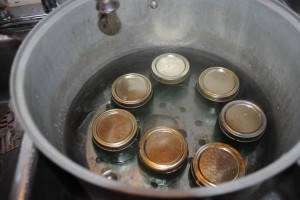 Process 5 minutes in boiling water bath (water 1 inch over top of jars) yields about 7 half pints.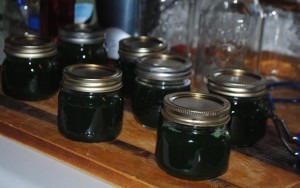 Note: This was my first time making this recipe.. it came from the old blue ball book.. this jelly can take longer to gel than other Jellies.. I was concerned at first thinking it was a fail but it did start to jell after a day.. I put one in the fridge to test and it has already set up completely..