GAK or Homemade Silly Putty
Recipe Submitted By Diana Chipley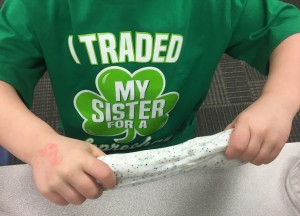 1 (8 oz) bottle Elmers Glue
1 cup liquid starch or you can use detergent like Cheer
Gak: 1 cup Elmer's glue, food coloring is optional we personally didn't add it because we were worried about it getting on the childs hands..
1 cup liquid starch Pour glue and coloring in plastic container. Stir until color is thoroughly mixed in. Add starch a little at a time, stirring with a spoon or kneading with your fingers as mixture thickens.
Keep stirring until mixture holds together like putty. Test with your fingers: if too sticky, add more starch in small amounts until mass is smooth and rubbery.
(For large batches just increase recipe)
Store in plastic sandwich baggies to keep from drying out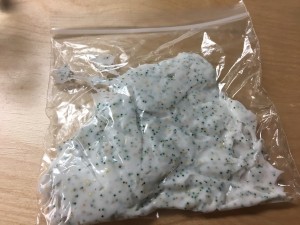 We did this in Pre-k today for St Pattys day.. we added glitter and hid some gold coins inside.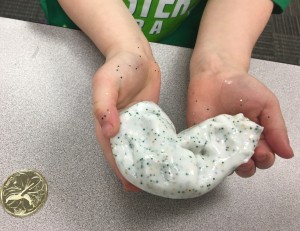 I'm going to make some for my Sunday School Class soon, maybe for Easter prizes in some plastic eggs.
Fun, easy and you can make large batches inexpensively in a jiffy! Best of all kids love it!
June 2023
M
T
W
T
F
S
S
« Feb
1
2
3
4
5
6
7
8
9
10
11
12
13
14
15
16
17
18
19
20
21
22
23
24
25
26
27
28
29
30