FUDGE NUT LAYER BARS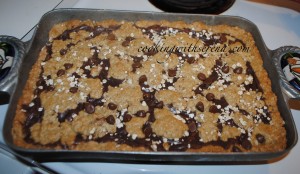 1/2 cup butter
1 cup brown sugar
1 egg
1 tsp vanilla
1 1/4 all purpose flour
1/2 tsp baking soda
1/2 tsp salt
1 1/2 cup rolled oats (can use instant oats)
1/4 c chopped walnuts (I used pecans)
Cream together first four ingredients.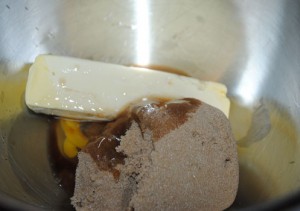 Stir in flour, soda, and salt;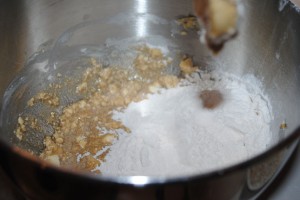 Blend in oats and nuts.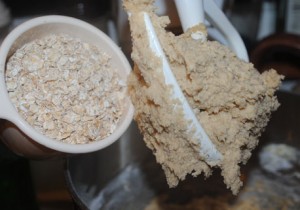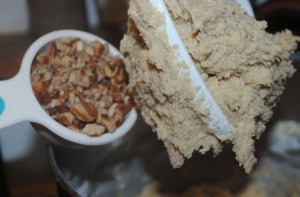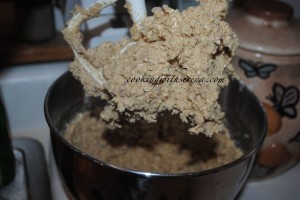 Press mixture (reserving two thirds of the mixture for the topping later) into the bottom of a sprayed 9×9 or 11×7 inch pan. (tip flour your hands)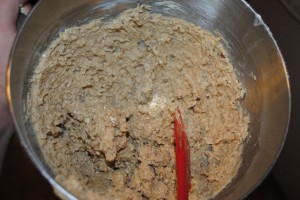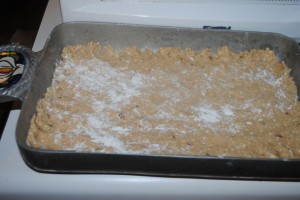 Make your fudge Layer
FUDGE LAYER
1 cup chocolate chips
1 tbsp butter
1/2 cup sweetened condensed milk
1/4 tsp salt
1/2 cup chopped walnuts (I used 1/4 cup pecans instead)
1 tsp vanilla
Combine first 4 ingredients in saucepan.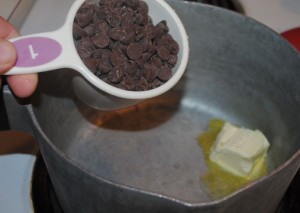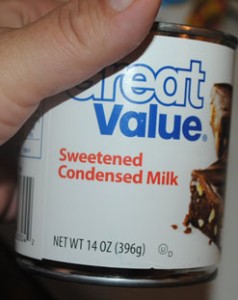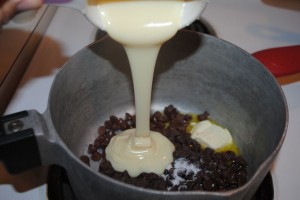 Place over low heat stirring constantly till chocolate is melted.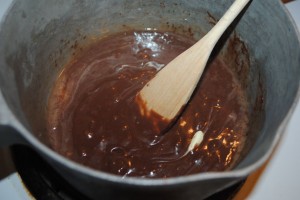 Remove from heat and add in nuts and vanilla.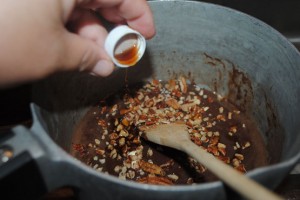 Stir.
Spread over oatmeal layer,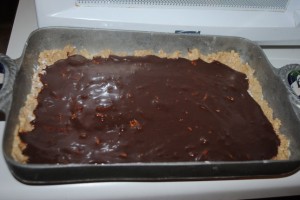 then drop remaining oatmeal mixture over top.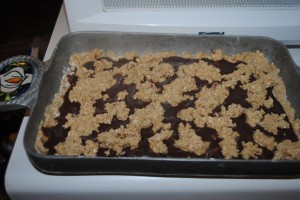 This was the end of instructions but I scattered a little dry oats over top,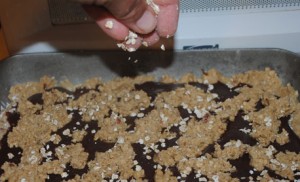 and a few more chocolate chips over top.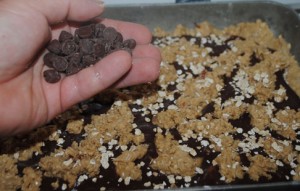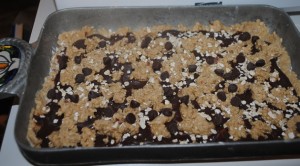 Bake at 350 degrees for 25 minutes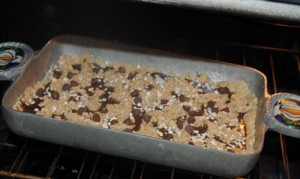 or till lightly browned.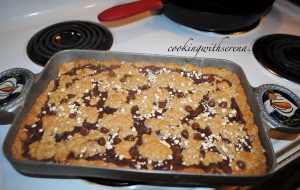 Cool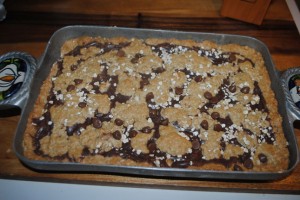 cut into bars, yields 12 bars.
as you can see I couldn't wait for them to fully cool before I tasted a corner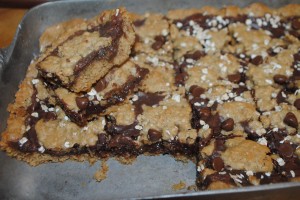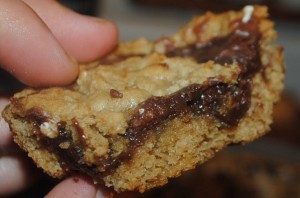 Note: these are so good even when warm.. but they are best served after fully cooled and set!
Recipe was presented in the 1962 Pillsbury Bake Off