FRIED CHICKEN CUTLETS 

Italian Seasoned Breadcrumbs
Parmesan Cheese
3 eggs
salt, pepper
Veg Oil
take thin chicken cutlets trim off any fat or skin if attached. rinse and add to bowl.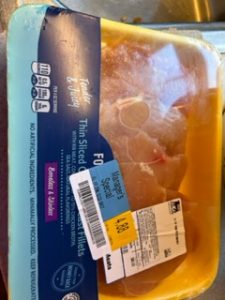 Add some salt and your eggs and make sure the cutlets get coated well with egg.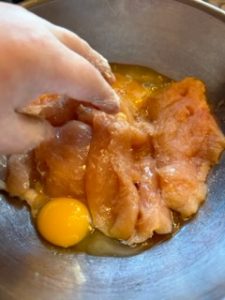 mix some parmesan cheese with some Italian Seasoned Bread Crumbs. Dredge your cutlets in the mixture.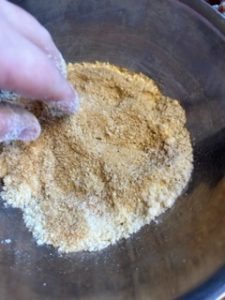 pat down on each side firmly to make sure the crumb will stay on when fried.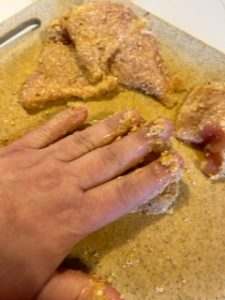 Have your pan with oil heating. Add Cutlets to the hot oil and let them fry turning as they fry up crispy.
Put them into waiting dish lined with paper towels. Shake lightly with pepper and salt. Let them rest then transfer to serving dish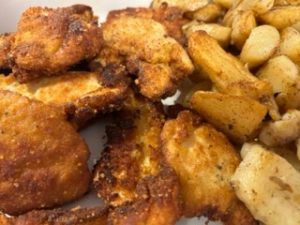 For a side I made some butter fried potatoes from some of my canned potatoes,  with some green beans.