Jessica's Strawberry cupcakes!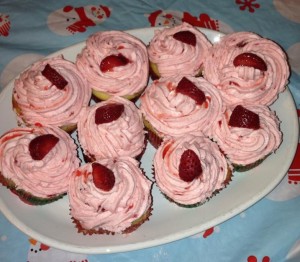 Use your favorite brand of white cake mix to make cupcakes mine is Duncan Hines they always turn out moist. Bake according to box, after they cool scoop out the middle of the cupcake not the whole middle just a chunk. Add in the strawberry mix. To make the strawberry mix cut up strawberries and cover with lots of sugar, stir and let sit.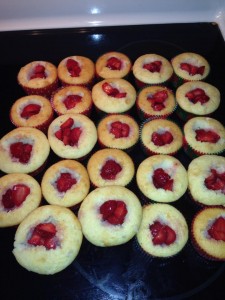 For the icing I make buttercream icing from scratch but I'm sure you can use vanilla icing from a can you will prob use 2 to 3 cans. After filling the cupcakes with strawberries and syrup add the rest of the strawberries to the icing and mix and decorate! Best cupcakes ever if you love strawberries!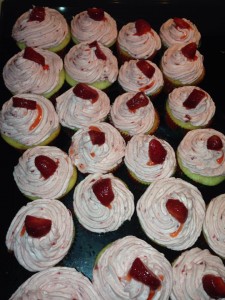 June 2023
M
T
W
T
F
S
S
« Feb
1
2
3
4
5
6
7
8
9
10
11
12
13
14
15
16
17
18
19
20
21
22
23
24
25
26
27
28
29
30