CREAMY CORN AND PORK CHOP CASSEROLE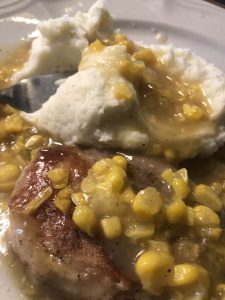 use boneless loin or rib chops
1 tbsp fat
sal and pepper
2 cans of Cream Style Corn
tsp chopped fine green pepper
1/2 cup hot water
Brown Pork Chops in Cast Iron Skillet , season with salt, pepper, and brown in hot fat.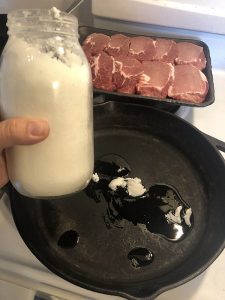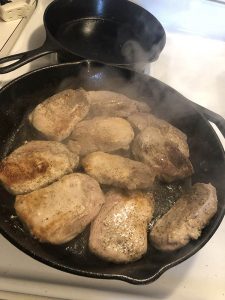 Take a sliver of a green pepper and mince up small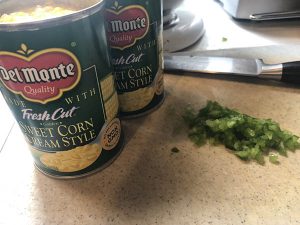 in buttered casserole dish, pour one can of creamed corn and mix in the tbsp of minced green pepper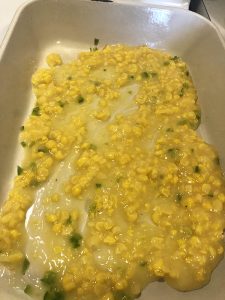 add  pork chops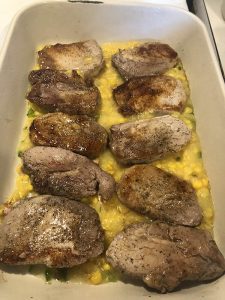 Pour another can of creamed corn over top of those pork chops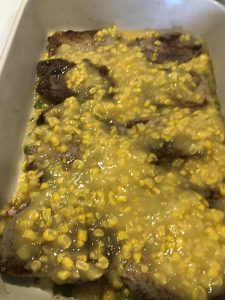 . Add water,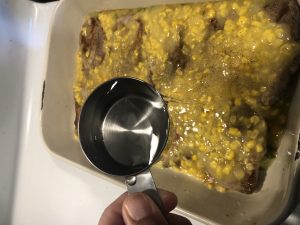 cover with foil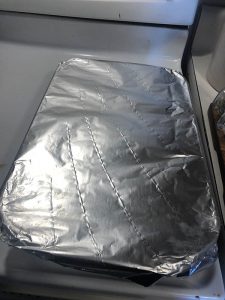 and bake 45 minutes at 350 degrees. Remove Foil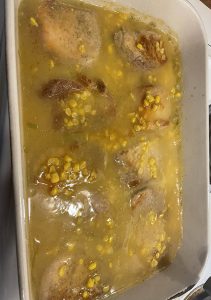 Take a pinch of seasoned bread crumbs and lightly sprinkle over top.. just a tad for flavor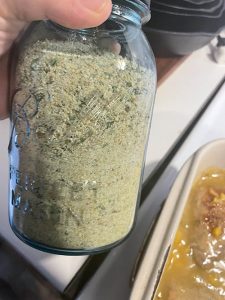 and bake 15 minutes longer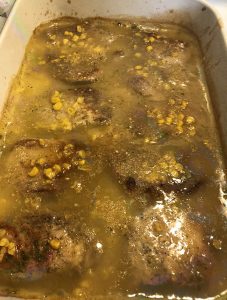 Serve with mashed potatoes, it is like a corn gravy .. very comforting…I needed rolls but didn't make any today..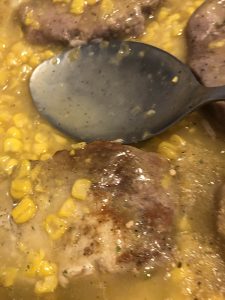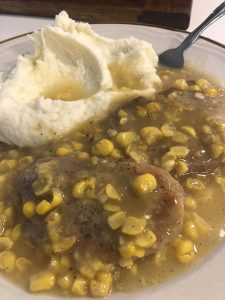 March 2023
M
T
W
T
F
S
S
« Feb
1
2
3
4
5
6
7
8
9
10
11
12
13
14
15
16
17
18
19
20
21
22
23
24
25
26
27
28
29
30
31