Country Breakfast Potatoes with Sausage
Peel your Taters  and cube in uniform pieces so they will cook evenly as you fry them..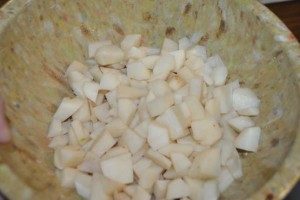 now get you some polish sausage and slice sorta thin at an angle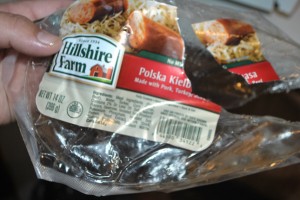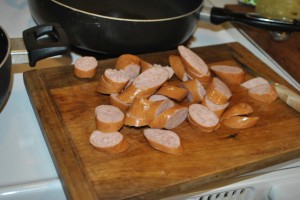 you could also have used Beef Smoked Sausage if you preferred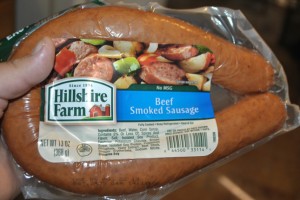 get you a large skillet and add a little oil get it hot before adding in your potatoes.. you want these crisp but soft on the inside. salt and pepper well.. also you can at this point add onion, mushroom or red and green peppers if you so desire.. today I am only adding the polish sausage..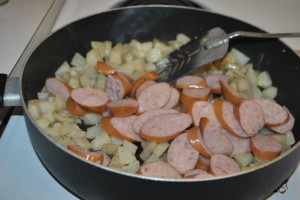 you want to let it cook and do it's thang but you also want to flip it around some so all the little pieces will brown  you catch my drift?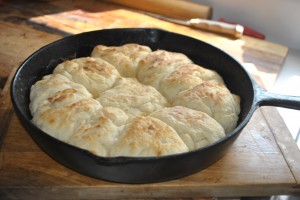 meanwhile you can be making your old time butter crisp pan biscuits  and gravy just remember to flip your potaotes around ' )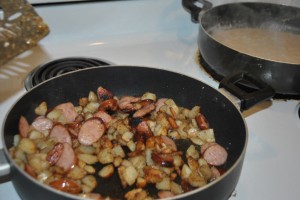 now your done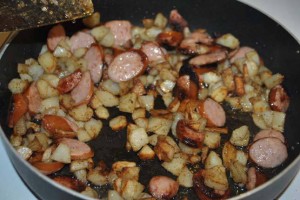 take them out and put on paper towel lined platter first.. then take directly off and into a clean platter..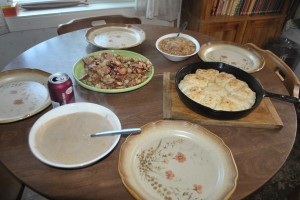 enjoy your country breakfast potatoes with home cooked apples, biscuits, brown gravy and some fried or scrambled eggs and slices of tomato =) from my kitchen to yours