CHOPS N' DUMPLINS
SERENA'S PORK CHOPS AND DUMPLINGS MADE IN THE CROCK POT….. Easy for that mom on the go who still wants a warm home cooked meal for her family
– So you will need pork chops.. YES I said pork chops no chicken this time.. hahaha..
I used one pack of boneless.. so that had three large chops in it…
put it in the crock pot on high with a teeeny weenie bit of water a dash of salt and some pepper.
put lid on and go… it will begin to make it's own juice.. so no need to have put too much water.. only a little bit.. (Picture below of it cooking)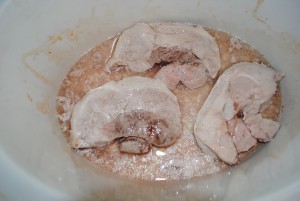 ok so 2 1/2 hours later…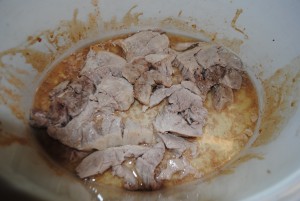 I came in and I added 2 cans of cream of chicken soup,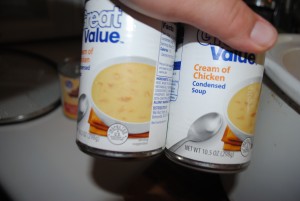 and filled up ONE can with water and added to pot…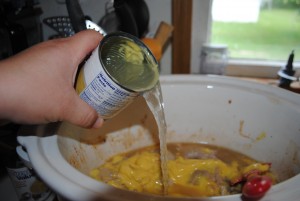 added  1 can evaporated milk
1 stick of butter
pepper well
stir.
Take in separate bowl and add about 2 cups self rising flour ..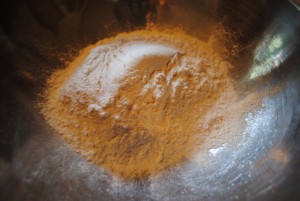 add a bit of water, enough to mix your flour
then add about a tbsp or so of vegetable oil…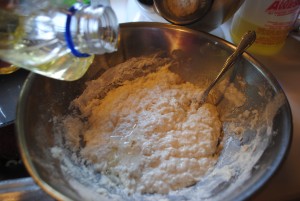 Drop by rounded spoonfulls (I use ice cream scooper) into the hot crock pot..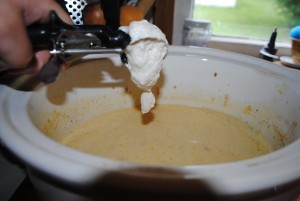 cover with lid and put on low and LEAVE ….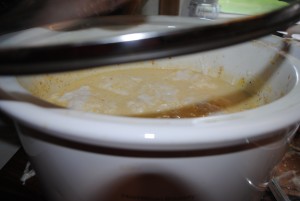 when I got back home it was sooooooo good..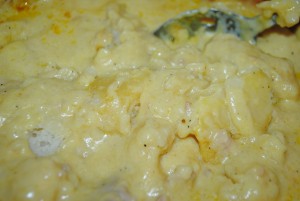 I had already made the mashed potatoes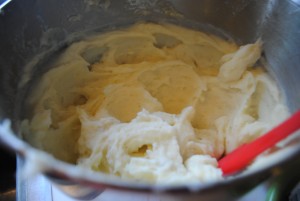 and mac and cheese and all I had to do was heat them up and a side of peas… instant home cooked meal on a very busy day..
Kids and hubby LOVED it. … so see you don't always hafta have chicken with your dumplings!!!!!       Serena = )