CAJUN PASTA
---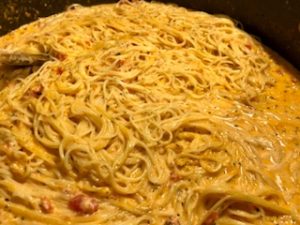 Angel hair or linguine pasta
Olive Oil
Butter 2- 4 tbsp
Tony's Creole Seasoning
Fresh Garlic minced about 4 cloves
1 can petite diced tomatoes
2 cups heavy whipping cream
2 cups chicken broth
1 heaping cup grated Parmesan Cheese
black pepper
salt
Parsley Flakes
Basil
Crushed Red Pepper Flakes (just a pinch)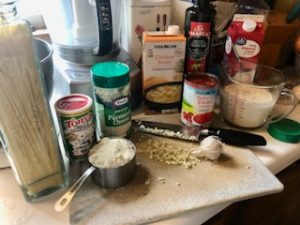 First put on a pot of water to boil to the side
add your pasta to the boiling water to the side..
in another pan, add a splash of olive oil, about two tbsp real butter and your minced garlic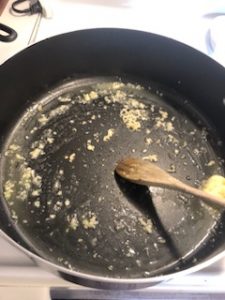 careful not to burn the garlic stir, then pour in 1 can of petite diced tomatoes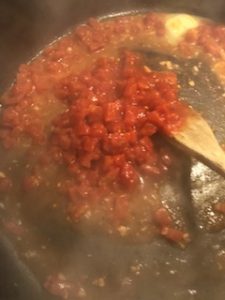 add in some parsley flakes, and your chicken broth
salt and black pepper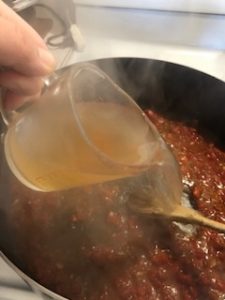 at this point I use my emulsifier and  tip the sauce to the side and carefully blend down just a touch my tomatoes, you don't have to do this but it makes a nicer sauce consistency,, just leave a few tomatoes chunky and just barely pulse it a few times right in the pan.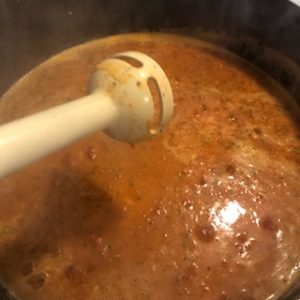 and to your sauce add some basil, and a pinch of crushed red pepper flakes
Slowly add your heavy cream, about two cups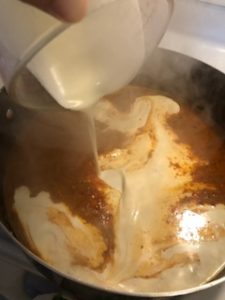 add in a heaping cup of Grated Parmesan Cheese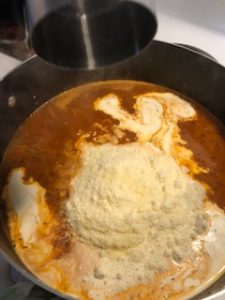 Add in your Cajun Spice (Toney's is what I am using) add to your liking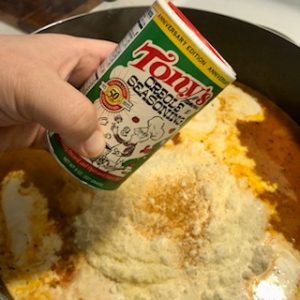 stir sauce well and add in your undrained pasta using tongs right into your sauce, once al pasta is in the pot, sprinkle with parsley flakes and add a tab of butter before stirring into the sauce.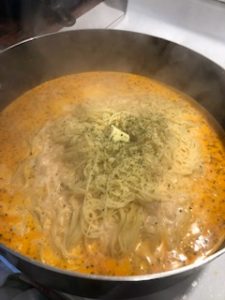 You may need a ladle of pasta water as well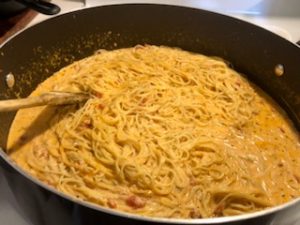 Toss the pasta in the sauce and turn heat off .  This pasta is good with blackened shrimp or blackened chicken breast  usually but today no meat was added as I am making cajun chicken legs in the oven to go with it.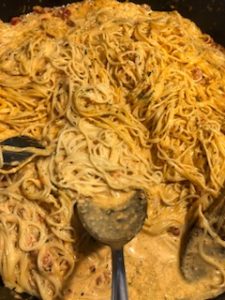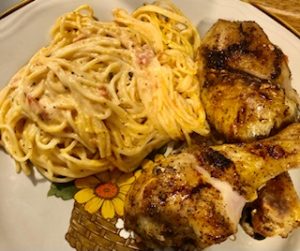 Enjoy..NOTE  this sauce does contain heavy cream butter and cheese so it is best eaten fresh as it will continue to thicken just as a fettuccini sauce does.
March 2023
M
T
W
T
F
S
S
« Feb
1
2
3
4
5
6
7
8
9
10
11
12
13
14
15
16
17
18
19
20
21
22
23
24
25
26
27
28
29
30
31