BLUEBERRY BANANA MUFFINS WITH SUGAR CRUMB TOPPING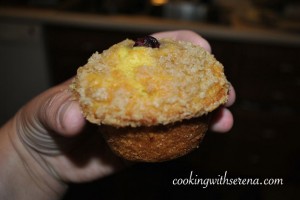 Make your muffins :
7 Tbsp Butter
3/4 cup granulated sugar
2 large eggs
2 1/4 cups all purpose flour
4 tsp baking powder
1/2 tsp salt
1 cup milk
1 1/2 tsp vanilla
1 1/3 cups fresh blueberries
1 mashed banana
2 Tbsp sugar over berries
Start:
in bowl cream butter and sugar till fluffy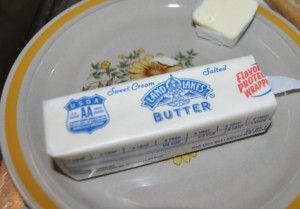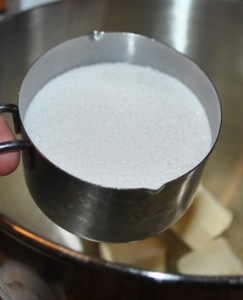 . Add eggs  beat well.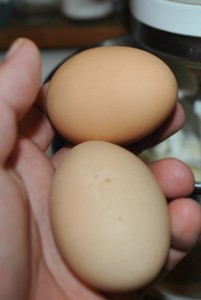 in another bowl add flour baking powder and salt, mix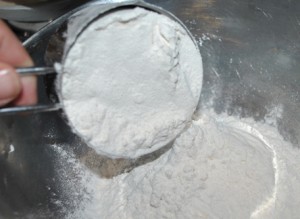 Add alternately with milk till all is incorporated in the batter stirring only till just incorporated. add vanilla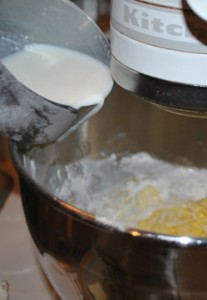 Add one mashed banana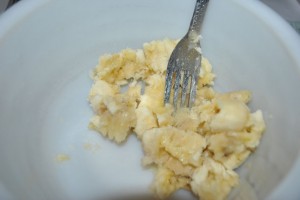 Add your fresh blueberries and 2 tbsp sugar over top.. fold into batter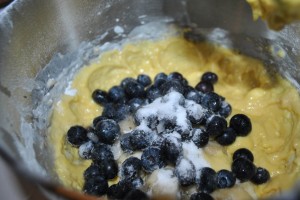 spray your muffin tin with bakers joy or grease and flour the tin
spoon the battter into each cup filling it even with the rim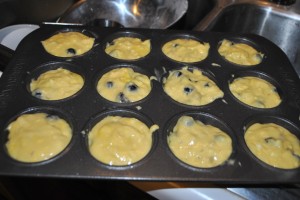 Now add your sugar crumb topping to the top
Sugar Crumb Topping
1/4 cup all purpose flour
2 Tbsp granulated sugar
2 Tbsp packed brown sugar
1/4 tsp ground cinnamon
2 or 3 Tbsp cold butter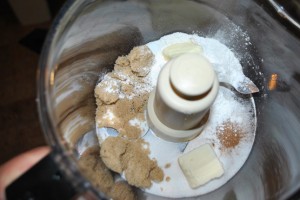 can mix in bowl with pastry cutter or fork till crumbly.. or fast and easy just put all ingredients into food processor and pulse a few times till crumbly..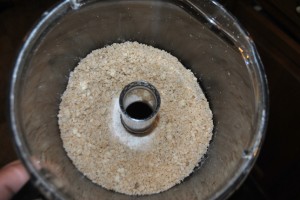 take out and spoon over top of muffin batter
Put Blueberry in center of each muffin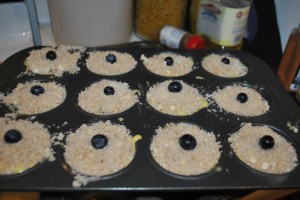 Bake at 375  for 25 minutes..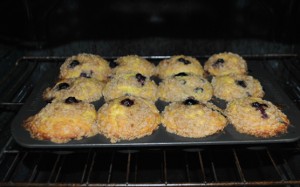 take out let set in tin for a couple minutes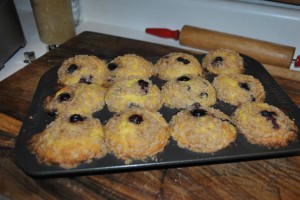 then carefully take out using cake spatula, or knife..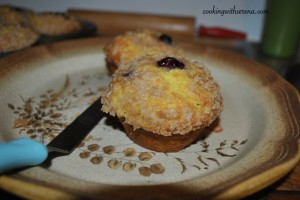 Enjoy!