BLACKBERRY BANANA BREAD
Note: this is more like a cake/cobbler than bread.. but it's baked in a loaf pan.. but is sooooo delicious Enjoy!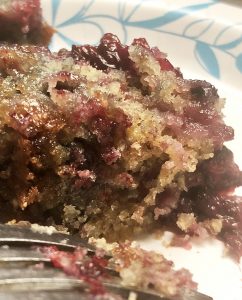 2 cups all purpose flour
1/2 tsp baking powder
1/2 tsp baking soda
1/2 tsp salt 
1/2 tsp cinnamon
1/2 cup butter (1 stick)
1 cup sugar
2 large eggs
2 Spotty  bananas mashed
1 Tbsp Vanilla
1  cup blackberries frozen with 1/3 cup sugar poured on them ( I have two cups in this recipe but made it too wet)
Directions:
Sift together dry ingredients.
Cream butter and add sugar gradually.
Add eggs one  at a time.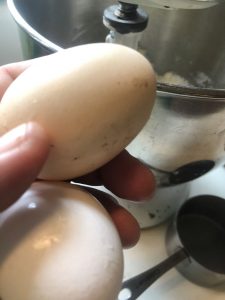 Mix good
Add bananas to flour mixture (spotted bananas are best, as they brown they break down sugars and are really good and moist as well)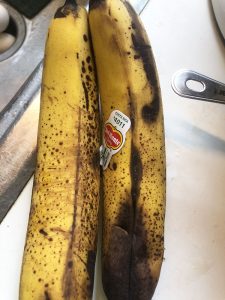 add to cream mixture gradually
mix well add vanilla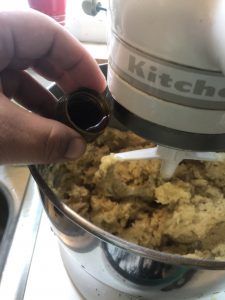 FOLD IN sugared blackberries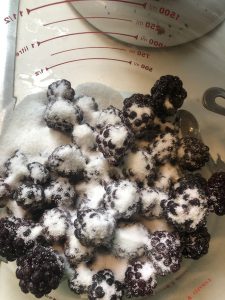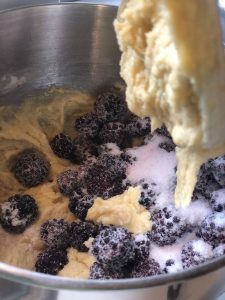 pour into well greased loaf pan
Sprinkle a bit of granulated white sugar over top of batter
Bake in hot oven at  350 for  about 1 hour  and 10 minutes (just go according to you oven really watch it at the end you want it moist but done in the middle) all the extra sugar and moistness from the berries will make it take longer to cook.. if your oven is a very hot oven you may cover your top with foil around the 50 minute mark so not to burn the top.. just watch it, you may not need to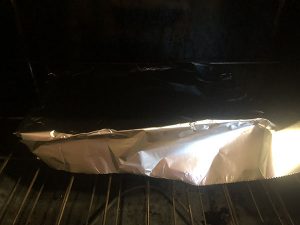 Remove from oven and let stand in pan a while..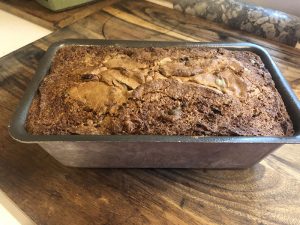 remove from pan and let cool completely.
you can make a drizzle with a little  milk and confectionary sugar to go over top of it if you like or just eat as is.
Enjoy!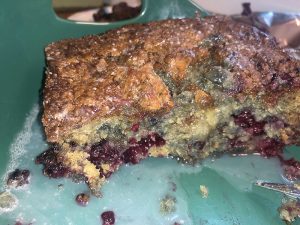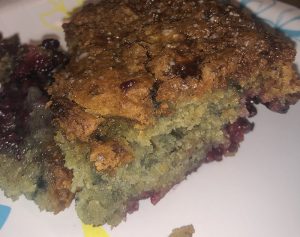 March 2023
M
T
W
T
F
S
S
« Feb
1
2
3
4
5
6
7
8
9
10
11
12
13
14
15
16
17
18
19
20
21
22
23
24
25
26
27
28
29
30
31