Baked Ziti
1 small onion, chopped (or  half of a large)
1 large clove garlic minced  (or two small cloves minced)
2 teaspoons olive oil
1 1/2 -2lbs ground chuck
1 reg can tomato sauce (I use Hunts brand)
1 reg can  tomato paste
Grated Parmesan cheese
1 teaspoon oregano
water  (fill up paste can twice  with water and half of the tomato sauce can)
1 teaspoon basil
1/4 teaspoon salt
1/8 teaspoon black pepper
1 cup ricotta (just take a great big spoon full is what I do)
mozzarella cheese, shredded
1 16 oz. box ziti, (1 lb) cooked and drained
Directions:
First put on whole box of ziti to boil in water with salt and a bit of oil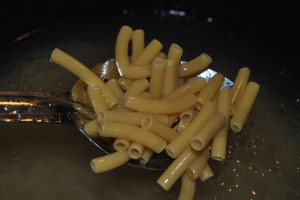 do not over cook.. just till has a bite to it.. al dente
meanwhile..
Saute` onion garlic  in oil until it's tender.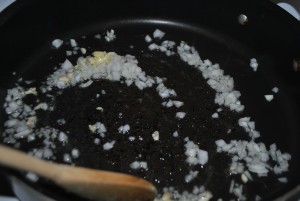 add  in ground chuck salt and pepper your meat as it cooks..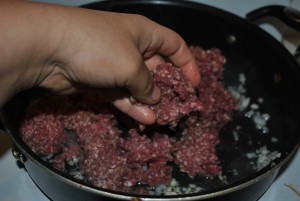 drain off MOST of the grease not all.. (your best flavor is IN the grease believe it or not)
Add tomato sauce,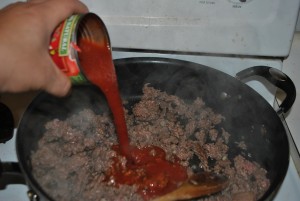 tomato paste, water, Stir good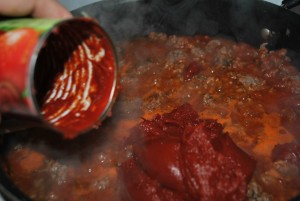 oregano,garlic, parmesan Cheese, basil, salt and pepper.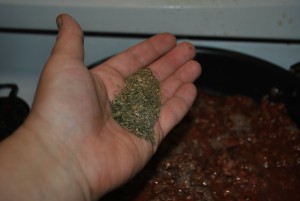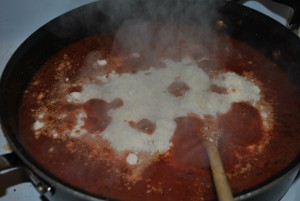 Simmer, for 10 min
Preheat oven to 400 degrees F.
Pour drained ziti in Oven safe casserole dish add salt parmesan cheese and parsley flakes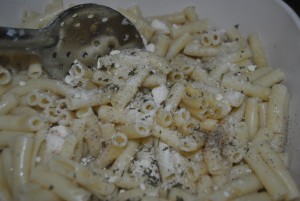 Stir in ricotta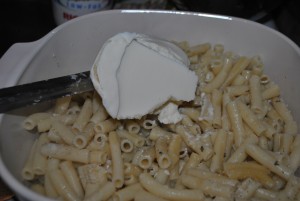 stir will melt simply from the heat of the noodles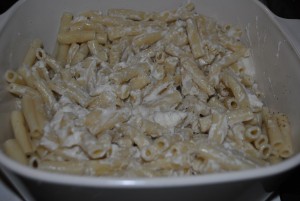 add  1/2 of the mozzarella in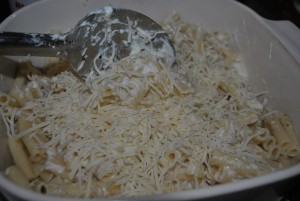 add 
half of the sauce.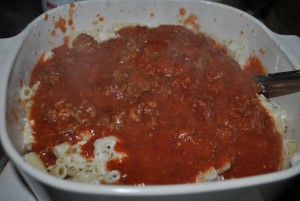 Stir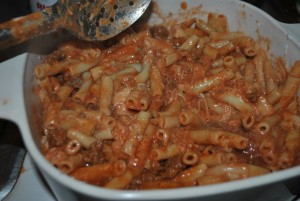 Now p
our on the remaining sauce.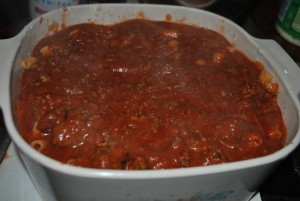 Sprinkle with parmesan cheese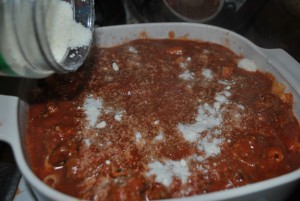 Sprinkle with the remaining cheese. sprinkle with a small amount of basil and parsley flakes..
Bake at 400 degrees F for 15 minutes.
take out and let set a few minutes..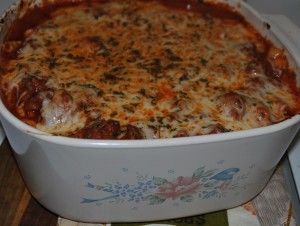 NOTE: if you do not own a deep casserole like this one you can also use two 9×13 glass dishes or pans
meanwhile you can be broiling your garlic bread
Serve with corn or green beans and toasted garlic bread and salad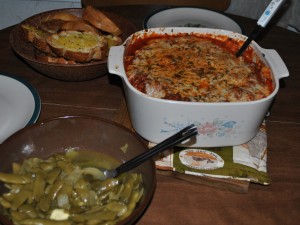 Be prepared for CHEESY GOODNESS!!!!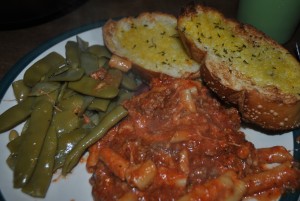 comment from Facebook Tried and True Recipes Member :
Laura Lester
wrote: Serena I made the baked Ziti and it was awsome we all loved it…it didn't last long