Baked Chicken with DR Pepper Basting Sauce
Dr Pepper Basting Sauce:
3 -4 Tbsp finely chopped onion
2 minced garlic cloves
2 tbsp butter
2 cups ketchup
1 can Dr Pepper
1 tbsp Worcestershire sauce
2 tsp  Yellow Mustard
2 tbsp Molasses
1/2  tsp ground pepper
1/8 tsp crushed red pepper flakes
Saute garlic & onion in butter until soft.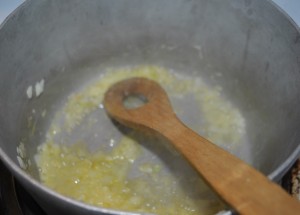 Add remaining ingredients.
Can of Dr Pepper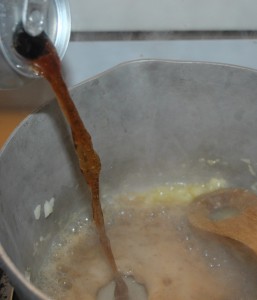 Tbsp Worcestershire Sauce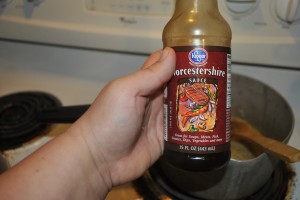 2 tsp yellow mustard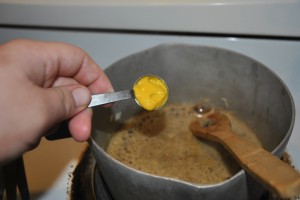 2 cups ketchup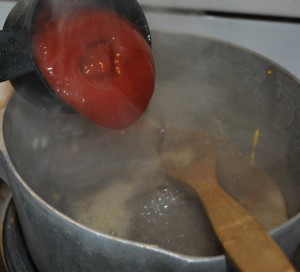 2 Tbsp Molasses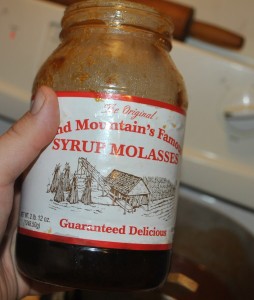 1/8 tsp of crushed red pepper flakes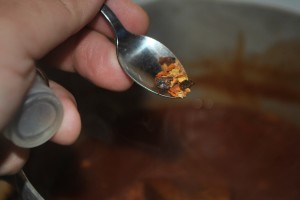 1/2 tsp ground black pepper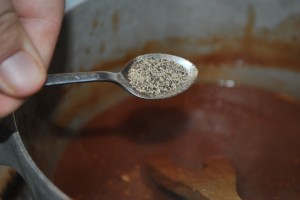 bring to soft boil then  turn all the way down to a simmer  for 1 hour or until thick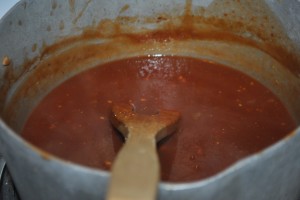 Baked Chicken :
Start with thawed chicken pieces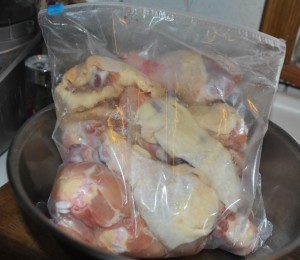 Take a large  baking sheet, line with  heavy aluminum foil.
rinse your thawed chicken pieces, (bone in and skin on),  in water and pat dry.. place on foil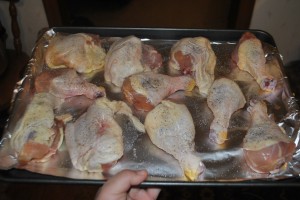 Salt and pepper lightly.. put in 400 degree oven and set timer for 20 minutes.
Take out and brush with extra virgin olive oil lightly and start your basting process by basting your chicken with the dr pepper sauce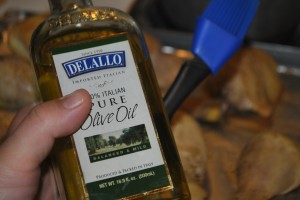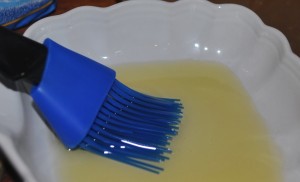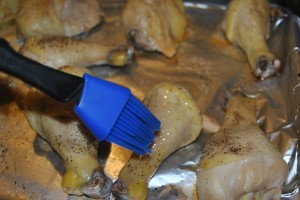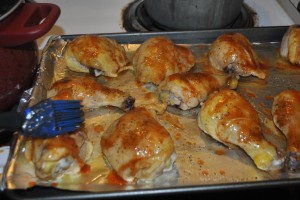 put it back into the oven and let it bake 10 minutes longer then take out to baste (ONLY WITH THE BASTING SAUCE.. NO OLIVE OIL ANY MORE.. you did that just the once)
.. it has now baked 30 minutes.. take out and turn chicken over salt and pepper that side and  baste and put back into oven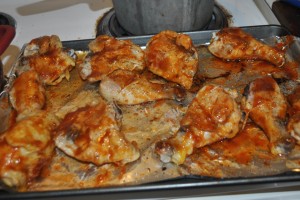 you will  do this  same process over again baking another 15 minutes and taking out at  the ten minute interval.. a total of 45 minutes of baking time.. so far…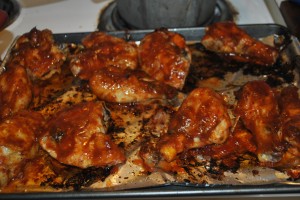 THEN you will  baste one last time and turn on broil for 10 minutes.. watching as not to burn the chicken..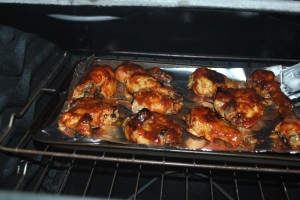 take out and let rest a few minutes and carefully transfer to  your serving platter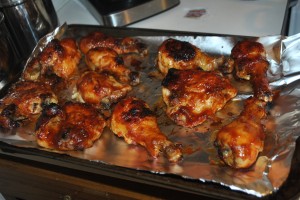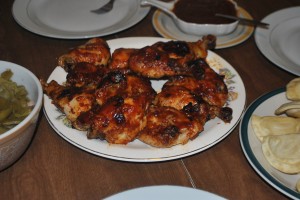 Serve with Roasted Potatoes, and mac and cheese….  or as we are today, Deep Fried  Cheddar Perogies, and green beans with ham.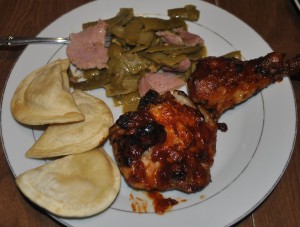 Serve a saucer of the extra sauce at the table for  extra dipping