ANTIQUE APPLE SKILLET CAKE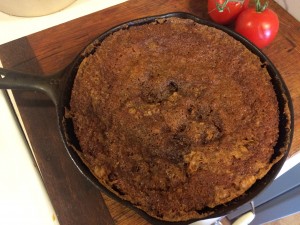 1 1/4 cup sugar
1 1/2 cup flour (all purpose)
1/4 teaspoon salt
1/2 teaspoon baking powder
1 teaspoon baking soda
1/2 cup butter
1 large egg
1/2 cup milk
1 teaspoon vanilla
5 Roman apples
Sift dry ingredients add butter and milk to dry ingredients add egg vanilla and apples peeled cored and cut into very small thin pieces. note if apple is very tart put apples in bowl first and sprinkle with sugar and brown sugar and mix with hands before adding to batter…  pour into buttered cast iron skillet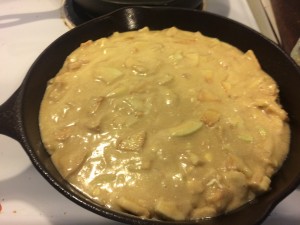 Topping.
1/2 cup brown sugar 2 Tablespoons melted butter
2 teaspoons cinnamon
2 Tablespoons Flour
1/2 cup chopped nuts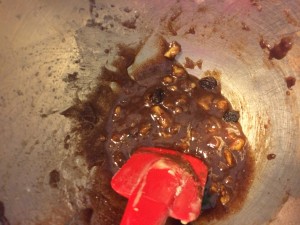 Sprinkle topping on cake mixture and swirl with spatula.
Sprinkle some brown sugar over top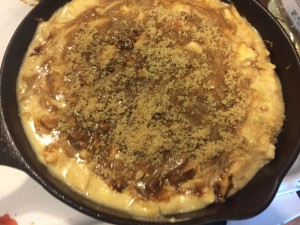 Put in preheated to 350 degree oven for 1 hour or until done.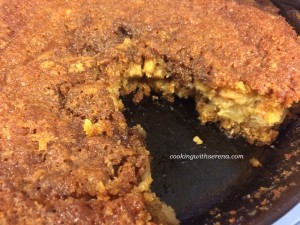 Cake will crumble a bit because of so many apples  but it is delicious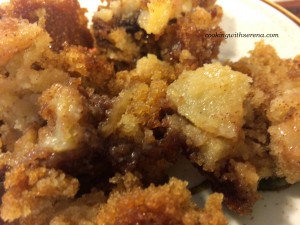 Great hot with ice-cream or room temp with coffee.