ASPARAGUS WRAPPED WITH PROSCIUTTO AND FILLED WITH FETA CHEESE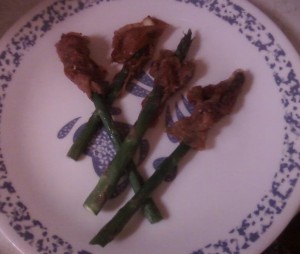 Asparagus wrapped with prosciutto and filled with feta cheese!
Put a light coating of olive oil on your asparagus,
and wrap the prosciutto around and  fill with feta cheese.
sprinkle with seasalt and fresh ground pepper.
bake 15 minutes at 350. they are great!!