Psalms 86:1-17 – (A Prayer of David.) Bow down thine ear, O LORD, hear me: for I am poor and needy.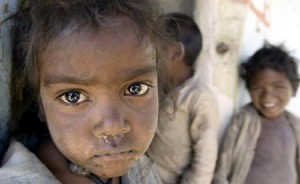 Don't Turn The Channel
I turned the channel one day
A little Asian girl was seen
Her big sad eyes, dark and beautiful
Stared at me, reaching beyond the screen
I couldn't turn the channel
Yet I wanted to so bad
I looked at what she was wearing
At how little she had
Standing alone
With no shoes on her feet
Tugging at passers by
As they walked the dirt street
Some pushed her away
With scorn in their eyes
Others more gentle
Refusing her cries
See all were poor
And had burdens so deep
One more mouth..
They just couldn't keep
So she looked at me,
Through that screen a world away
Begging me silently
Don't turn the channel today
Written by Serena Ellison
Compassion…
Galatians 6:2 – Bear ye one another's burdens, and so fulfil the law of Christ.
1 Timothy 1:5 – Now the end of the commandment is charity out of a pure heart, and of a good conscience, and of faith unfeigned:
Deuteronomy 16:17 – Every man [shall give] as he is able, according to the blessing of the LORD thy God which he hath given thee.
1 Peter 4:10 – As every man hath received the gift, even so minister the same one to another, as good stewards of the manifold grace of God.
Galatians 2:10 – Only they would that we should remember the poor; the same which I also was forward to do.
Matthew 9:36-38 – But when he saw the multitudes, he was moved with compassion on them, because they fainted, and were scattered abroad, as sheep having no shepherd.
Zechariah 7:10 – And oppress not the widow, nor the fatherless, the stranger, nor the poor; and let none of you imagine evil against his brother in your heart.