Making Maple Syrup,
Tapping our Sugar Maple trees, 2/4 taps …..yesterdays was less than a half a gal. but once the weather gets warmer they should produce rather well
in just 1 day we got 1/2 a gallon of sap
COMMENTS FROM TRIED AND TRUE RECIPES ON FACEBOOK
Kimberly Paul Foxit takes about 1 gal of sap to get 2 cups of syrup

,

you have to cook it wayyyyy down

, Im going to try and makes as much as I can, once the weather gets warmer the trees will produce a lot more sap

Kim Keffer Coffman

Wow…that's alot of sap..yikes it would take a ton to make a bottle worth…hopefully it warms up for you..my tree had sap circles it was running out in the winter…I'm afraid we might have to cut it down eventually, it's starting to die & it definitely doesn't produce as much leaves as it used to
Cooking Maple Syrup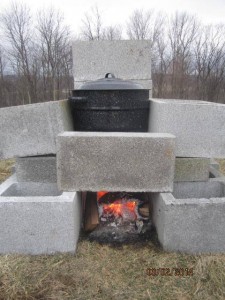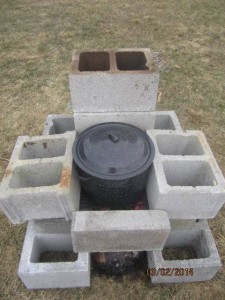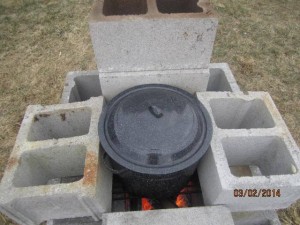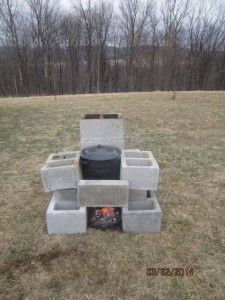 Finished product  5 gallons of sap gave us 1 pint of syrup  So happy I save the old Maple Syrup Bottle to refill. Boy does it taste good, tomorrow I see waffles for breakfast!!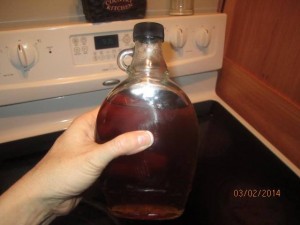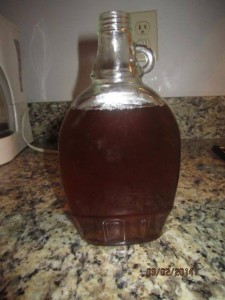 Final test…. EATING THEM!!!!!