SUPERBOWL SLIDERS  (CHEESEBURGER SLIDERS)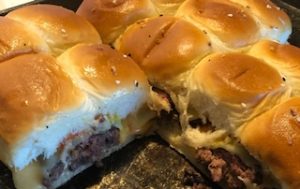 24 mini cheeseburgers using only two pounds of ground chuck, Yes it is possible!!
First preheat your oven to 350
spray a 9×13 pan with nonstick spray and spread out two pounds of ground chuck flat and evenly in the pan
season with salt, pepper, and a touch of garlic powder

put into oven and bake for about 20 minutes or more until the meat is done, you will have to take it out and pour off the drippings to drain it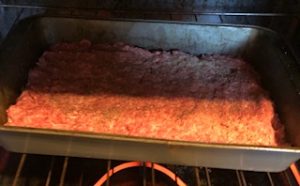 while meat is in oven go ahead and get a cookie sheet out
Cut your Hawaiian sweet rolls (24 pack) with a serrated knife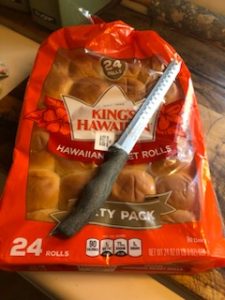 place the bottom on the sprayed cookie sheet
spread mayo lightly over bread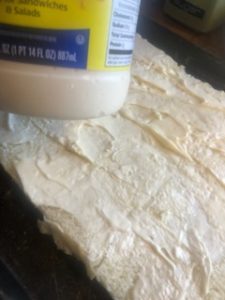 then layer Kraft American Cheese just slightly hanging over edges.. it takes 12 slices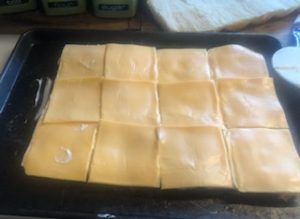 once meat is done take it out and lightly blot with paper towel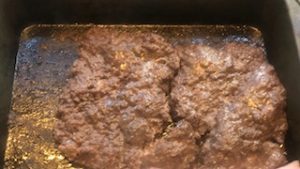 using your spatula cut the meat into 12 large squares, it is perfect amount of beef  if you used two pounds of ground chuck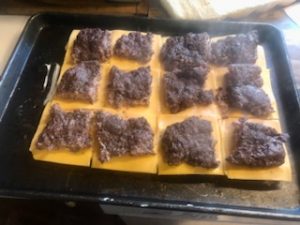 next place provolone cheese on top of each burger (12 slices)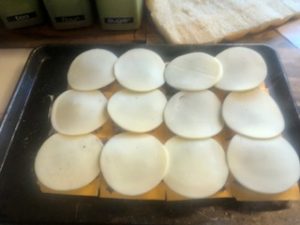 Next if anyone wants onions cut them very small and thin
get out your mayo, ketchup and mustard (or do it to YOUR liking) .
I do a thin line of ketchup and mustard and spread it out with a case knife thin, then go over that with a thin bit of mayo… sounds gross but is great… then sprinkle the onion on however many want it.. put your top on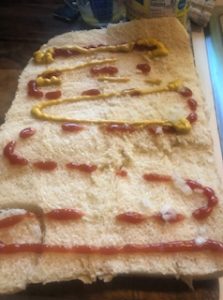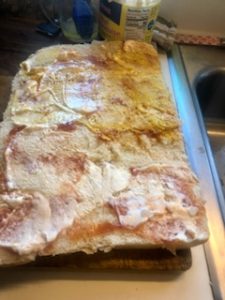 Brush top lightly with some melted butter
lightly shake with some everything bagel seasoning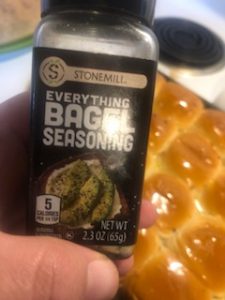 place back in the oven for 10 minutes
take out and enjoy! QUICK and all the teens love it..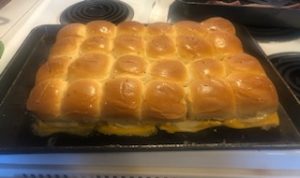 October 2023
M
T
W
T
F
S
S
« Sep
1
2
3
4
5
6
7
8
9
10
11
12
13
14
15
16
17
18
19
20
21
22
23
24
25
26
27
28
29
30
31