Super Moist Chocolate Zucchini Brownies
1 1/2 c flour
3/4 c cocoa
1 tsp baking powder
2 c sugar
2 tsp vanilla
1c butter (2 sticks)
4 eggs
3 cups or so of shredded drained zucchini
1/3 c pecans (optional)
Cream butter and sugar add eggs and beat well blend in cocoa; vanilla and flour mix nuts and zucchini last  into batter.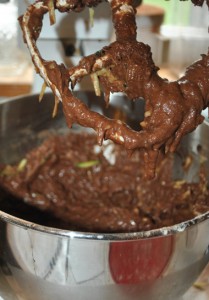 Pour into greased 9x13x2 pan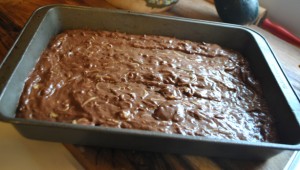 bake at 350 for 30-35 minutes or till middle is set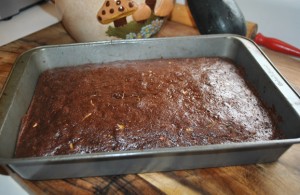 Can glaze with simple water and confectionary sugar or you can dust with confectionary sugar after the brownies cool..  or you can eat plain or with your favorite icing such as cream cheese or chocolate… I like the glaze.. so good !!!!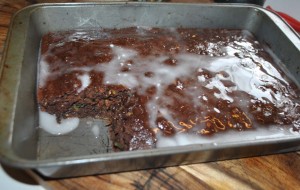 Enjoy