SUPER FAST BBQ BAKED BEANS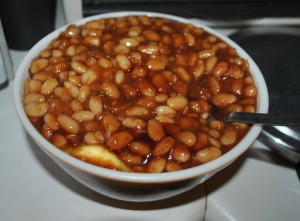 Tall Pressure Cooker
4 cups water
1 lb Northern Beans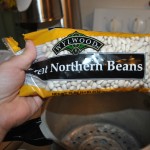 Quick Soak your beans by bringing to boil, letting boil one minute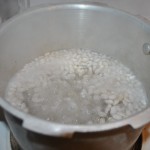 and shutting off heat. Let sit for 1 hour.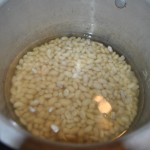 Now rinse and fill with new water (4 cups) in large pressure cooker (can add chopped bacon pieces if desire)
Bring to HIGH pressure and let go for  1 hour.. take out and TASTE one bean to see if maximum tenderness has been achieved. If pleased proceed to next step..
Using some Original Bullseye BBQ Sauce or Sweet Baby Rays Original  (or even together, done that too LOL) add BBQ sauce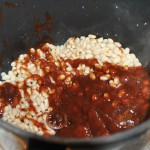 stir till well coated.. next add black pepper. Next add 3 Tbsp Quality Molasses, taste.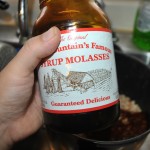 Add 1/3 cup brown sugar , mix in well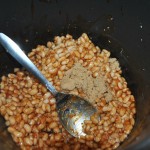 Add Egg Size butter and stir well.. small shake of salt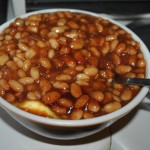 I served my baked beans today with Pork Sandwiches, roasted parmesan cheesy potatoes, and Mom's mac n cheese for the boys.. wonderful picnic style laid back dinner..