SERENA'S SUMMER VEGETABLE SPAGHETTI
Sometimes we have an abundance of garden veggies in the summer from our garden and we get tired of the same ole recipes.. Here is one our family enjoys and I know yours will too.. it is very tasty and wonderful served with fish.. today we had ours with Salmon Fillets
Sauteed Garden Veggies
Ingredients:
1 med zuchinni
1 med yellow squash
1 large cucumber
1 large clove minced fresh garlic
1 jar mushrooms drained
2 stalks celery chopped
1 large onion chunked
1-2 cups frozen broccoli
1 green bell pepper cut in strips
Extra Virgin Olive Oil
Salted Butter
Romano Cheese Grated
Parmesan Cheese Grated
Pepper
Salt
Start out with extra virgin olive oil , chopped celery and butter….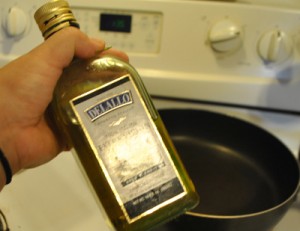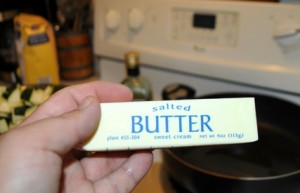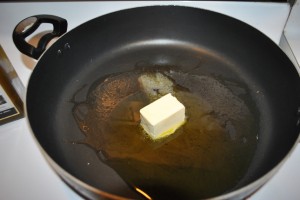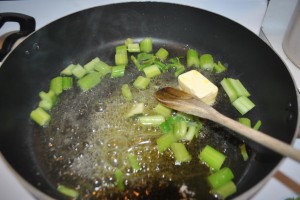 then add the rest of your veggies (zucchini, onion, broccoli, squash, green bell pepper and minced  garlic)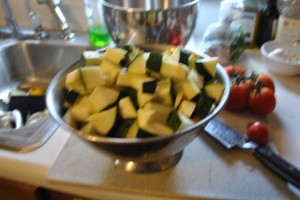 add in a little more olive oil over top and toss veggies in pan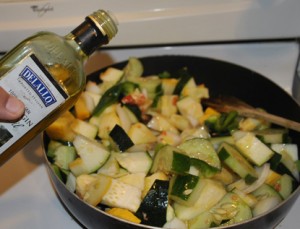 ..
add in your drained jar of sliced mushrooms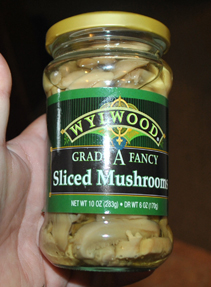 salt and pepper well and stir over med high heat…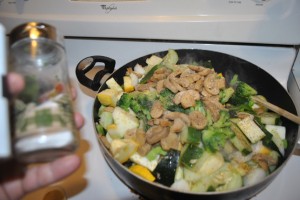 turn it down after cooking a few minutes and put lid on and let it cook down.. taking lid off occasionally to stir…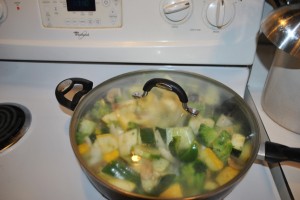 it will cook a while before it is to the point you need it.,. It will begin to make a juice in the bottom of the veggies.. and the veggies will begin to be tender to bite,,  at this point you add your parmesan cheese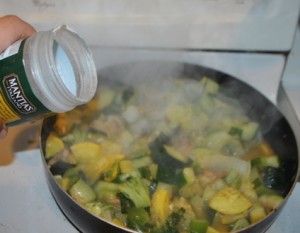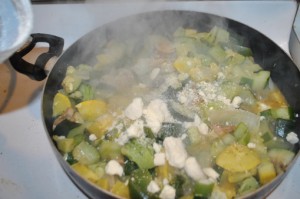 and  now your romano cheese and stir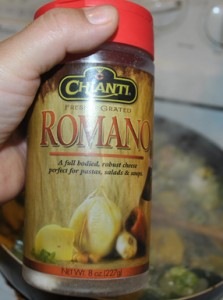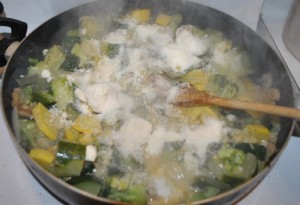 … put on your spaghetti noodles in a separate pot.. you will add the Spaghetti with butter sauce to this dish when done.. so let this just hang out on simmer while you finish your pasta..
Spaghetti
Spaghetti noodles
water JUST enough boil noodles in
Boil till just done..aldente.. DO NOT DRAIN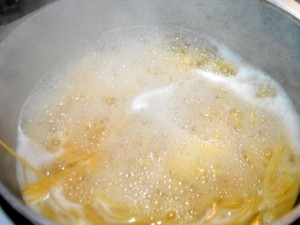 add 1 stick of Butter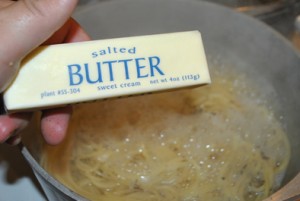 Salt
Pepper
Basil
Crushed Red pepper Flakes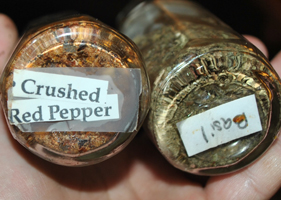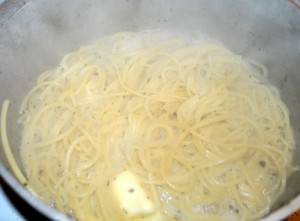 a little parmesan cheese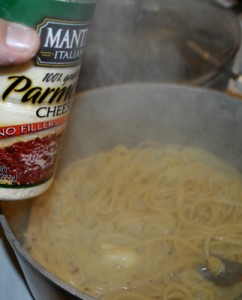 stir and pour into the Sauteed Veggies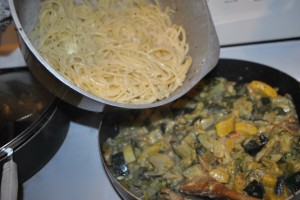 Add a little more parmesan cheese or salt and pepper to taste as needed…  toss to coat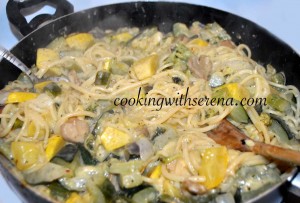 serve with something lite like Salmon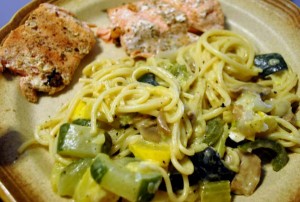 Enjoy